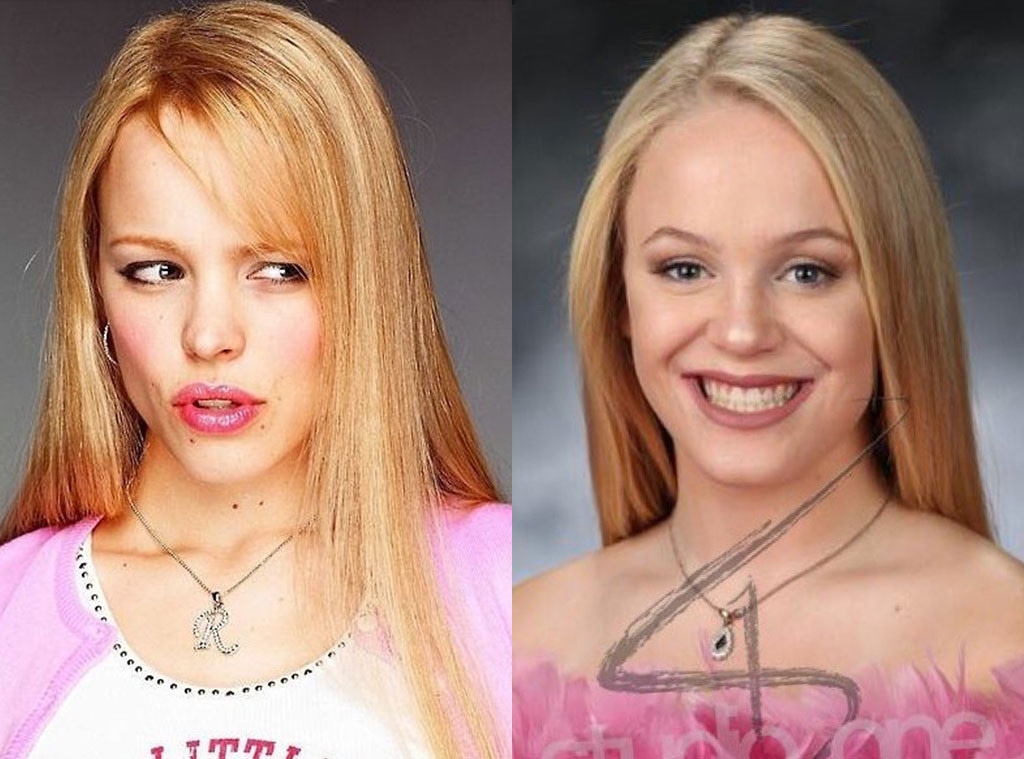 Paramount Pictures/Studio One Photography
It's that time of year again when soon-to-be high school seniors are busy talking about their final round of class portraits, asking for advice on which take to choose...but no one has stirred more conversation than one teenager in particular.
Everyone, meet April.
April took to Twitter to innocently share two of her senior portraits on Thursday, resulting in a very unexpected turn of events. They immediately went viral, thanks to the internet's massive obsession with Mean Girls.
You guessed it: Everyone thinks she looks like Regina George!
The blonde hair, parted slightly to the side—it's probably filled with secrets—combined with the button nose, the blue eyes and a smile made for a toothpaste commercial and eating Kälteen bars, she really does scream Queen of the Plastics.
So yes, we agree, we think she's really pretty.
But if you ask her, she really doesn't get it.
"I'm surprised because I still don't really see the resemblance but I guess it resonated with a lot of people," April told E! News when asked about the Twitter-craziness surrounding the pics. "It's kind of amusing actually."
In fact, this is the first time the comparisons have ever happened to her.
"This was a first, but once one person saw it, everyone noticed it," she told us. "It's strange because I have naturally curly hair, but I decided to straighten it for the pictures, which caused me to look even more like her I guess."
It certainly did! Check out just a few of Twitter's reactions below:
What do you think? Do you see the resemblance between April and Regina? Sound off in the comments below!