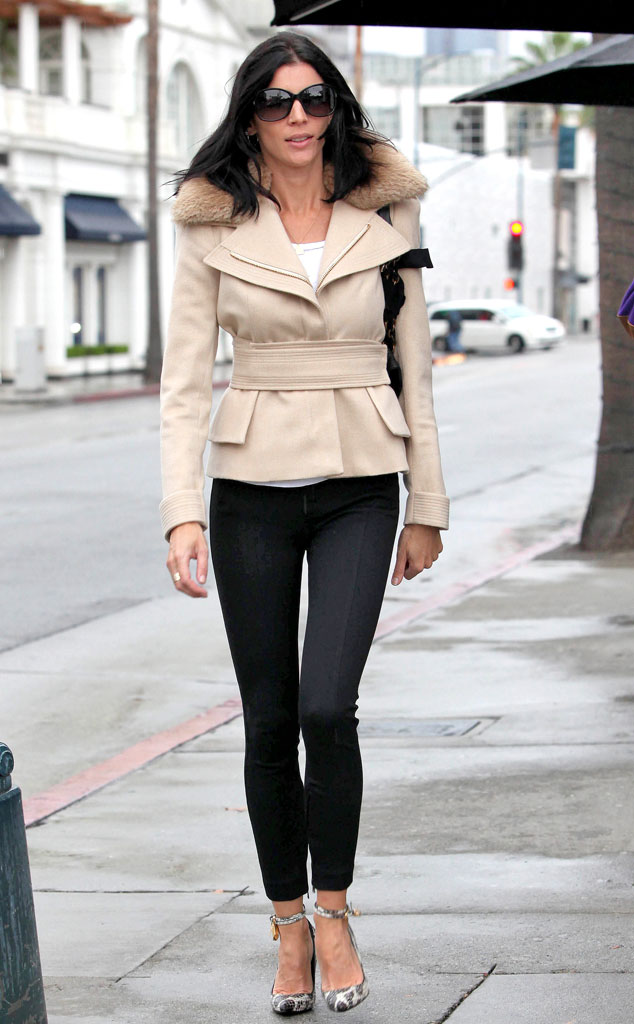 RMBI SWIS/AKM-GSI
Liberty Ross is opening up in the latest issue of Vanity Fair about her husband Rupert Sanders' affair with Kristen Stewart.
In the extremely candid interview, the British model turned actress described the turmoil she felt when pictures of Rupert kissing Snow White and the Huntsman star surfaced in Us Weekly in the summer of 2012.
"It was horrible. It was really the worst," she told the magazine. "I have no words to describe what we went through. But I think, for me, something always has to completely die for there to be a rebirth. And I feel like I'm going through a rebirth."
The stunning brunette explained that her director husband had told her about the affair with Stewart 20 hours prior to the scandalous paparazzi shots making their way onto the internet.
Liberty's brother Atticus Ross, an Academy Award-winning composer and close pal of Rupert's, also spoke with the magazine at length about the highly publicized affair and subsequent split.
"It was f--cking crazy. Liberty didn't know what was going to happen…I'm texting people because I know this is going to be huge. I knew this had all the makings of what our world has become. This is going to be f--cking big, and Liberty needs to be protected…I don't think people understand what being in the eye of the storm is like."
Atticus quickly went to his friend Jimmy Iovine, co-founder of Interscope Records, who helped Liberty find a publicist who could help her navigate through the heightened media frenzy.
But Atticus' quest to help his sister through the trying ordeal didn't end there. He also called upon a friend to provide Liberty and her two children a place to stay in California as an escape from the photographers.
Kevin Winter/Getty Images
"I was able to be there completely secluded. I tried to keep as far away from it as I could and to understand that this is my family and it's the most precious thing to me," she shared.
Shortly following the affair being made public, Rupert released a public apology and expressed his desire to keep his marriage (and family) together.
But according to Liberty, that simply wasn't possible.
"I'm not a quitter. I've done everything I could to be the perfect wife and mother and really support my husband. But I just didn't have any more to give, you know?"
Despite the entire situation, and the end of their marriage, Liberty forgives Rupert for what has transpired.
"We were together for 16 years, and that in itself is really beautiful. And we've created two exceptional lives together."
Liberty filed for divorce from Rupert in January of this year and has been romantically linked to Iovine ever since.