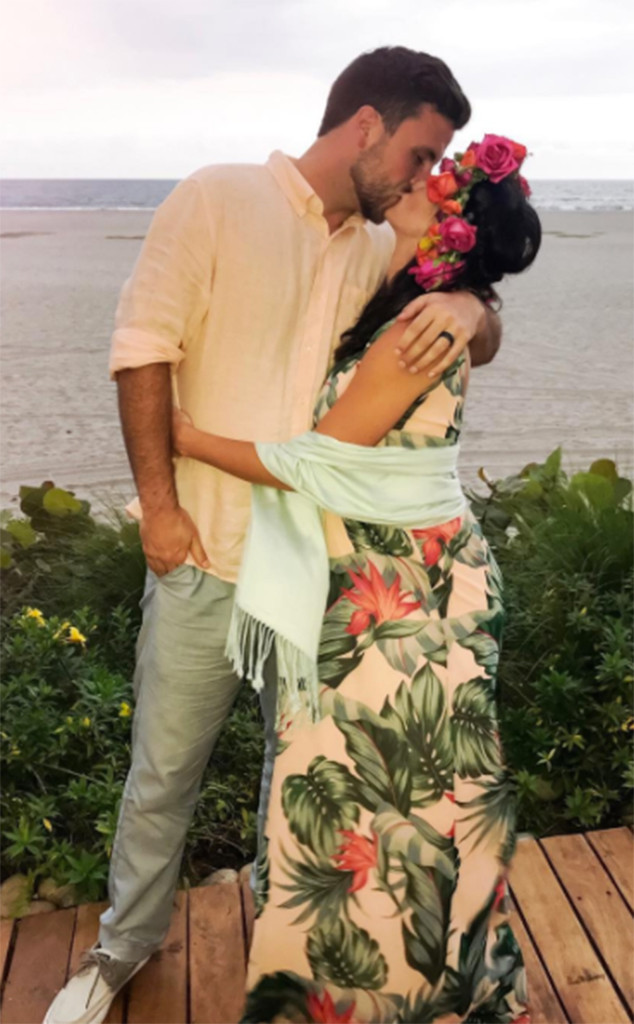 Instagram
Jade Roper and Tanner Tolbert are heading back to paradise!
In anticipation of the birth of their first child together, the Bachelor in Paradise stars flew to Hawaii for a well-deserved babymoon by the beach. Jade teased their upcoming getaway on Instagram with a photo from fellow BIP couple Evan Bass and Carly Waddell's wedding in Mexico last month.
"The hubs already posted this today, but it's a pretty darn cute pic, so I'm reposting anyway!" the expectant mama, dressed in a tropical maxi dress and floral crown while smooching Tanner, wrote. "This wasn't during our babymoon like some were asking… we actually leave tomorrow for Maui for our 'babymoon' vacation! I'm so excited, I've never been to Hawaii!"
Jade and Tanner updated their social media followers after landing in Hawaii with a pool-bound picture of the mama-to-be showing off her growing bump in a bikini.