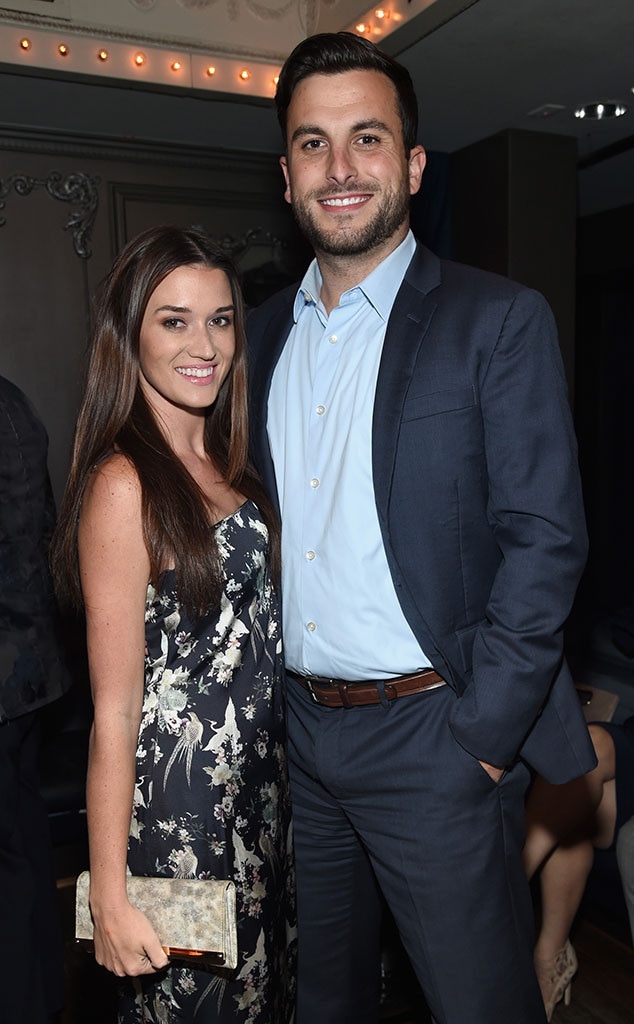 Jamie McCarthy/Getty Images for WE tv
UPDATE: Tanner Tolbert and Jade Roper told People Thursday their first child will be a girl. Before finding out the sex, Tolbert said he wanted a boy. "Not that I don't want a girl," he said. "I actually want one of each. It's just, I'm going to make her keep trying until we have a boy, so I'd like to get it out of the way sooner." Roper jokingly added, ""He thinks I'm going to have four children if the first three are girls, but I think he's wrong on that."
_____________________________
There's about to be a baby in paradise!
Reality stars Tanner Tolbert and Jade Roper are about to become first-time parents, the Bachelor in Paradise couple shared to Instagram on Wednesday. Jade captioned the sweet baby announcemet, "Feeling crazy grateful to finally share a little secret we've been keeping! We're already absolutely head over heels in love with our little one. #babyjanner #hanginthereTanner #eatingfortwotherightway"
After marrying in January 2016, the duo are expecting their first child together in September. 
It seems they're getting every bit of their happily ever after following individual stints on The Bachelor and The Bachelorette in 2015.
Tolbert gave reality TV love a whirl during Kaitlyn Bristowe's season while Roper competed for Chris Soules' heart. Neither one of them was successful, so they headed off to Season 2 of Bachelor in Paradise, where they met for the first time and ultimately fell in love.  Cue the wedding bells! They married in Orange County, Calif. as ABC cameras rolled. 
As they count down to the baby's arrival, Roper, a once aspiring doula, is contemplating giving birth in water. 
"If the pregnancy is low-risk, I would love to have an at-home water birth," she told InTouch. "But Tanner's a little concerned."
That's not the only thing her husband is on the fence about. 
As he told the magazine, "I'll do every other duty if it means no poopy diapers!"
Congratulations to the couple on their happy news!
(Originally published on Wednesday, March 8, 2017, at 7:44 a.m. PDT.)