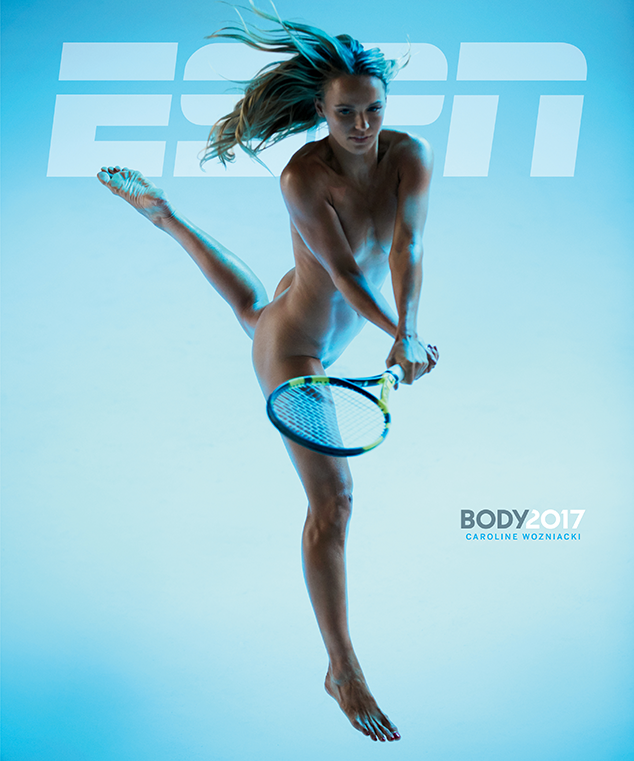 Eric Lutzens for ESPN
Caroline Wozniacki is one of the athletes who's stripping down for ESPN the Magazine's 2017 Body Issue.
The 26-year-old Danish tennis star is featured on one of the covers, jumping into the air with her tennis racket as she reveals her toned abs, arms and legs.
She has one of the best bodies in the world—one that's helped her win championships—but even she has to shut out the negative thoughts in her head when it comes to her appearance.
"I've realized that I can't spend time stressing about something I don't have and just embrace what I do have," she told the publication. "It's so in to have curves now. It's in to be looking healthy. If I don't look like a supermodel on the runway, that's OK because I look good in my own way."