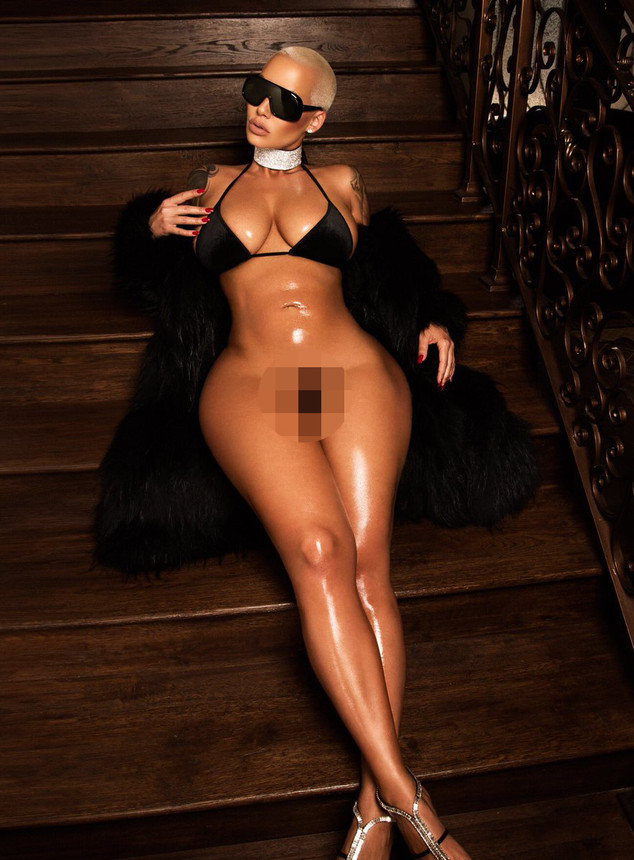 Twitter
Is this Amber Rose's raciest photo yet? Or rather, was it?
The popular glamour model posted on her Instagram page Friday a pic of her posing in nothing but a black bikini top, exposing her crotch.
The photo, which aimed to promote her 2017 Amber Rose SlutWalk Festival, blew up Twitter and Instagram but was soon deleted from the Instagram, as it does not allow nudity.
Rose then responded with a selfie video, writing, "When IG deletes ur fire ass feminist post but you really don't give a f--k because everyone picked it up already #amberroseslutwalk #bringbackthebush."