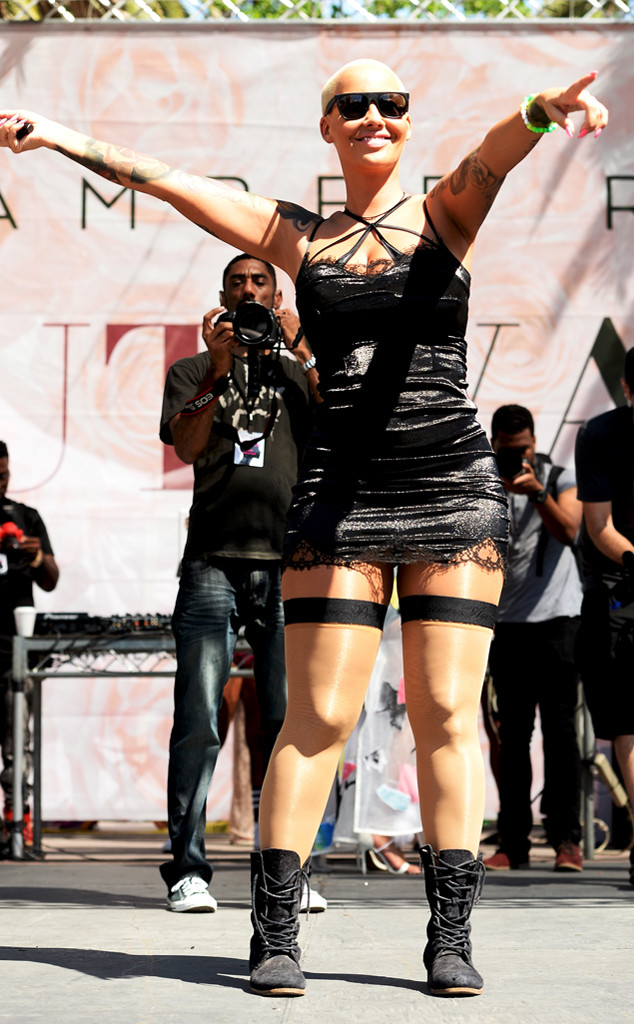 Amanda Edwards/WireImage
Amber Rose cried onstage at her SlutWalk event on Saturday as she spoke about her exes, Wiz Khalfa and Kanye West.
The 31-year-old glamour model made her comments in a tearful speech at her SlutWalk event in Los Angeles on Saturday. Video was posted by TMZ.
"He came out with that song and that really hurt me because all I did was ever love him," Amber said about Wiz, 28. "I just loved him so much and gave him a beautiful son and to be told that I was nothing but a stripper, um, it hurt."