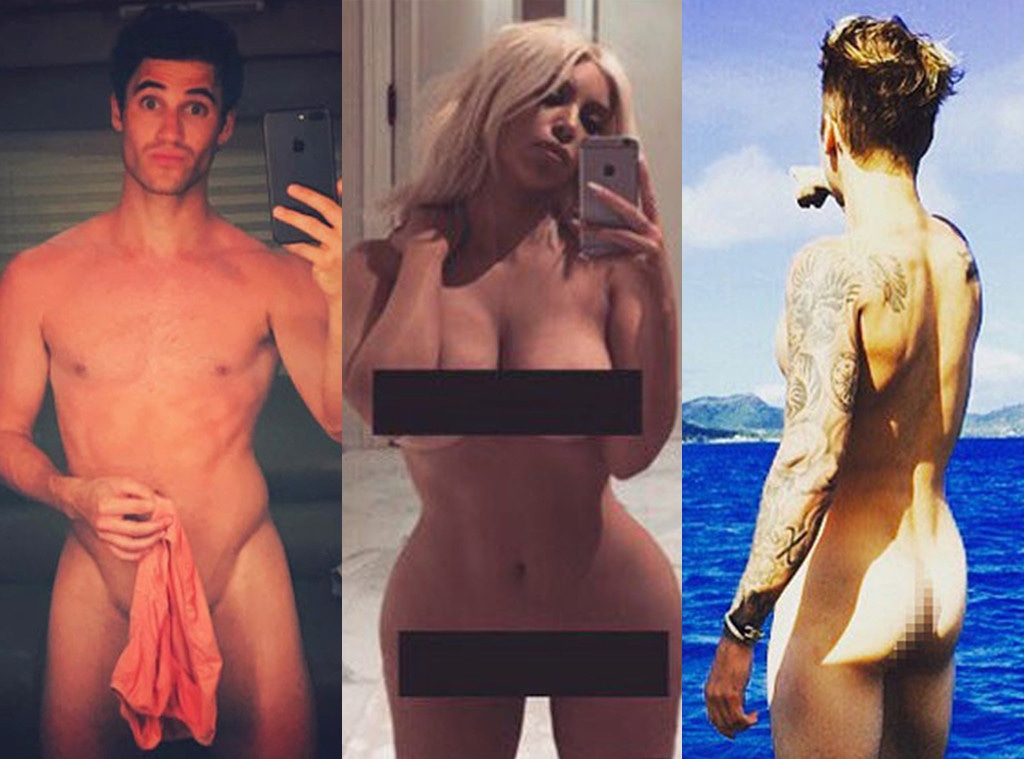 Instagram
Nothing screams hump day like a little bit of booty right? Well, we've got that and so much more.
Our inspiration comes from Darren Criss who shocked the world with his nearly-nude (and yet very red) photo showing off his sunburn on Instagram Wednesday, just barely covering his man parts with his matching red Speedo.
"So what's more red? My sunburn, my speedo, or YOUR FACE???‬ #ACSVersace," he hilariously captioned the photo. And, yes, we'll admit we found ourselves blushing.
The jaw-dropping photo got us thinking about all the other celebrities who've posted nude pictures on Instagram in the past.
Remember when Kim Kardashian sparked quite a bit of backlash with her naked mirror selfie? Or when Justin Bieber posted a photo of his bare booty while on vacation?
Check out 26 celebrities who've bared it all on Instagram by scrolling down (and just a fair warning: NSFW)...
Which photo dropped your jaw? Sound off in the comments below!