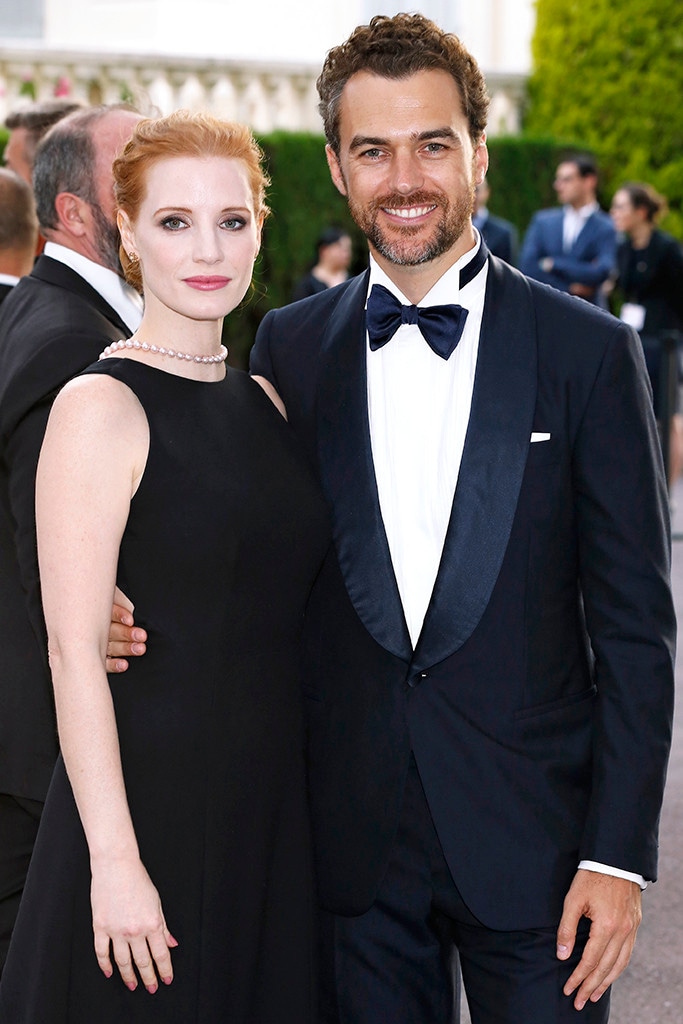 John Rasimus/Barcroft Images/Barcroft Media via Getty Images
Jessica Chastain is a married woman!
The Hollywood actress said "I Do" to Italian fashion executive Gian Luca Passi de Preposulo in front of friends and family during a romantic wedding ceremony, E! News has learned.
The longtime couple tied the knot Saturday in an intimate ceremony at Villa Tiepolo Passi in Carbonera in front of family and friends, including celebs such as Anne Hathaway, who arrived with husband Adam Shulman and was Chastain's co-star in Interstellar, and Emily Blunt, who appeared with her in The Huntsman: Winter's War. The two actresses were photographed at a pre-wedding dinner Friday.
"The wedding was stunning," a source told E! News. "Jessica's dress was perfect and you could tell she was very nervous walking down the aisle. The food was delicious."
The source said many of the groom's family members attended, as he has a "huge family," while most of Chastain's guests were close friends.
The Hollywood actress and the Italian, who is a real-life count, have been dating since 2012, but have managed to keep an extremely low-profile despite dating for several years.
It's no surprise that the 40-year-old star, who is a California native, traveled to Italy for her big day.
"Italy was a place where they always wanted to get married," the source told E! News.
Another insider had told E! News that the wedding would likely be in Gian's native country because "Gian comes from a huge family," adding, "Jessica loves his family and they love her."
In 2015, the actress told People that she wasn't sure if marriage was in the cards for her.
"I'm not quite sure of what I want in my life, and who knows if marriage is a part of it," said the actress. "So to me, marriage is not an important thing."
She also shared in the past that she admires her boyfriend's "passion for the arts," but didn't go too in-depth about her main man.
Chastain been clear that she likes to keep her private life private. "I am very, very happy," she teased during an Extra interview in February 2013. "It's a wonderful thing when a career does so well and your personal life goes so well."
Things appear to have only gotten better...
Congratulations to the happy couple!