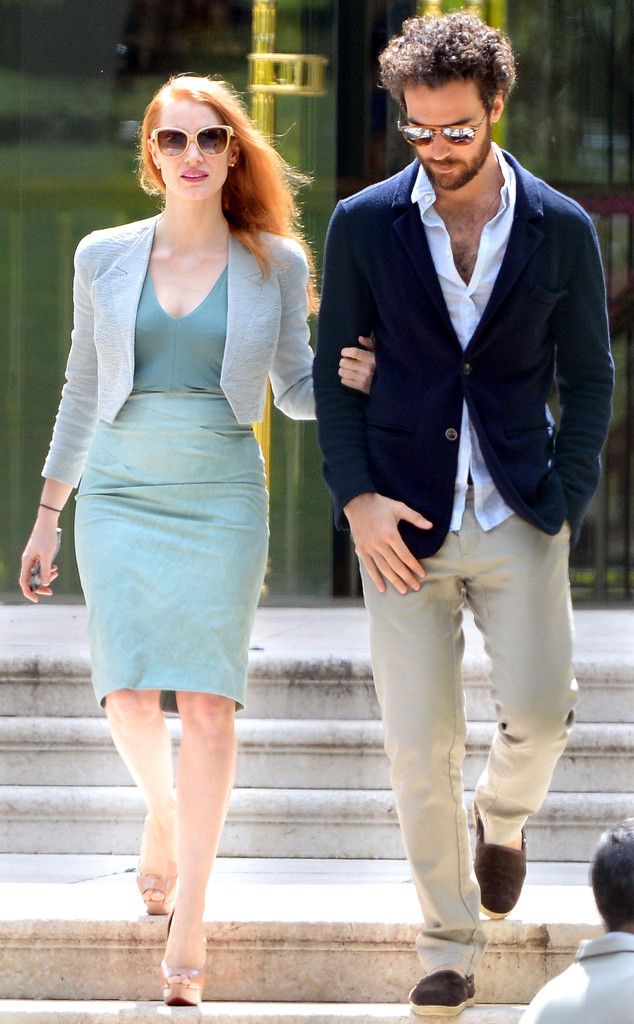 AKM-GSI
Jessica Chastain is an independent woman!
Echoing comments recently made by fellow actress Mindy Kaling in Good Housekeeping's February 2015 issue, the 37-year-old Interstellar star says she's not sure if she'll ever tie the knot. Chastain has been dating Italian fashion executive Gian Luca Passi de Preposulo since 2012, and "everything is fantastic," she tells People in its Feb. 2 issue, on stands Friday. How come they're not engaged? "I'm not quite sure of what I want in my life, and who knows if marriage is part of it," she says, "so to me marriage is not an important thing."
She admires her boyfriend's "passion for the arts," but says little else about Passi de Preposulo. Chastain prefers to keep her private life private. "I am very, very happy," she teased during an Extra interview in February 2013. "It's a wonderful thing when a career does so well and your personal life goes so well." That same year, on Katie Couric's daytime talk show, she was just similarly coy. "I will say I have a rule I don't date actors, so he's not in the business at all," she said. "He's in the fashion industry."
With someone so special, it's no wonder Chastain wants him all to herself!