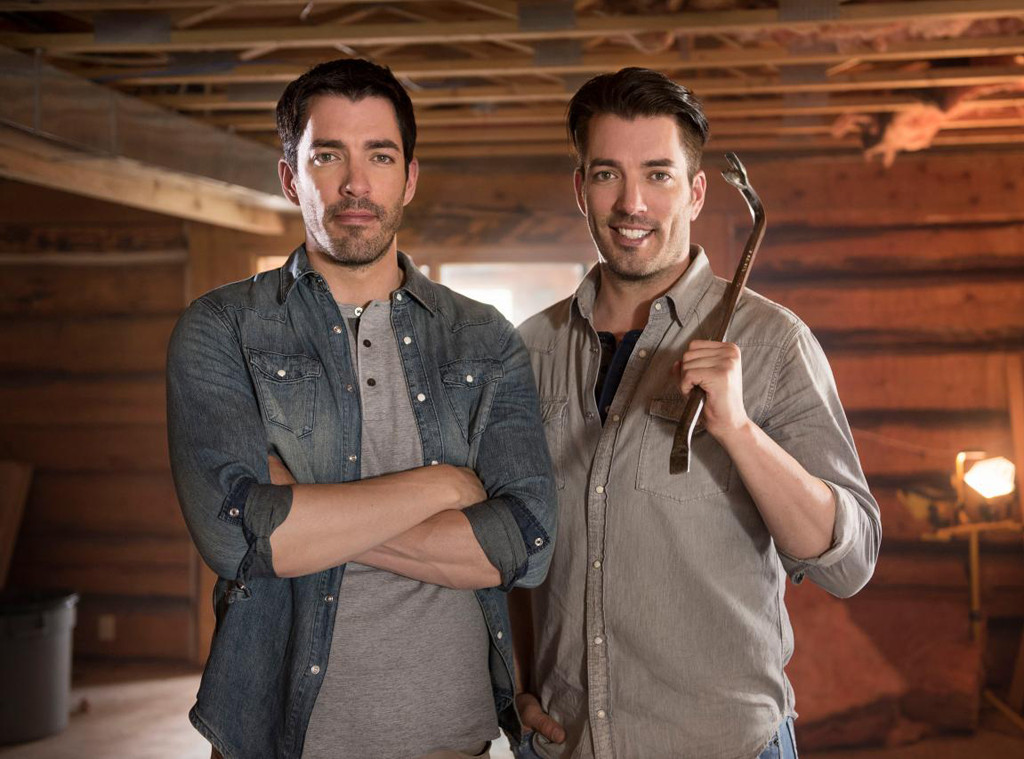 HGTV
The siblings behind Property Brothers are far more than just home improvement gurus. 
For starters, one-half of the wildly popular HGTV series is gearing up to wed longtime girlfriend Linda Phan, an endeavor Drew Scott told E! News hasn't been easy to plan.
"It's tough," Drew shared. "Let me tell you, we're on a plane every two days, whether we're flying somewhere for an appearance or QVC or for our product line or filming. We're filming three shows in different cities. It's tough, but Linda and I are excited."
The lovebirds are looking forward to hosting a destination wedding for their family and friends, and the pressure to please is most definitely on. Drew continued, "I'm losing sleep some nights because we really want to get through all the details. I'm hoping that all of our fans and the network will understand if I need to take a week of personal time to get married."
And while HGTV fanatics might not receive a wedding invitation to Drew and Linda's nuptials, they can expect to catch the newlyweds renovating their first home together thanks to the Property Brothers spin-off series, Property Brothers at Home: Drew's Honeymoon House. The program is slated to debut in November 2017, and will also feature Drew's identical twin brother, Jonathan Scott.
We also spoke to Jonathan, who couldn't help but weigh in on the internet freaking out over the duo's third brother, who became an overnight sensation earlier this year.
"It was so funny," Jonathan dished, "We're like, 'But J.D.'s been on our shows for the last six years!' There was one article that said, 'Just found: The reason why the property brothers have been hiding their other brother.'"
Drew then teased, "I think it's hilarious. We do keep him in a closet underneath the stairs and only feed him pizza because it fits under the door, but other than that..." before his bro chimed in, "I mean you can't have the better looking brother out in public."
LOL!
All jokes aside, Jonathan and Scott are currently gearing up for the premiere of yet another spin-off, which will feature fellow HGTV stars judging the pair's ability to flip homes in a competition-style reality series.
"Jonathan and I love flipping homes," Drew explained. "We've been renovating and flipping houses since the '90s. For Brother vs. Brother that's taken us back to our roots... [It] shows our true colors and sibling rivalry. And the best part is that in the end, once we sell the houses and we're all done, whoever nets more profit wins, so then all the profits from both houses goes directly to Rebuilding Together, directly to charity and back into the community."
Brother vs. Brother: Jonathan vs. Drew premieres Wednesday, May 31, at 9 p.m. ET/PT.