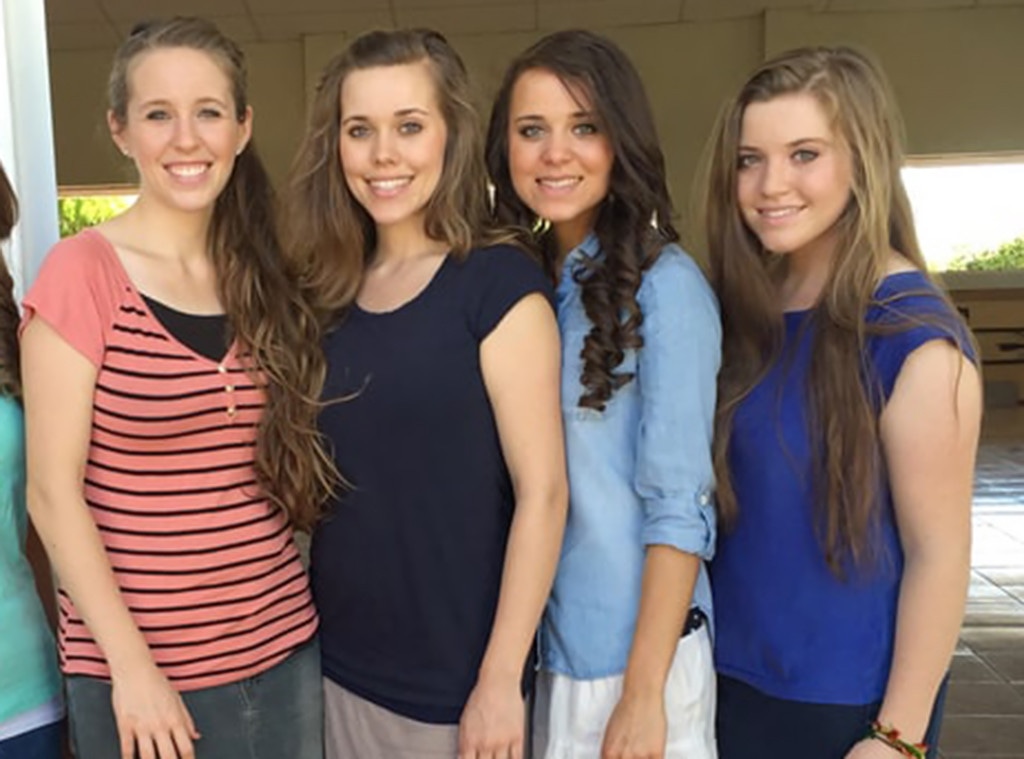 TLC
In a statement to E! News Monday, Jill Dillard, Jessa Seewald, Jinger Vuolo and Joy Duggar said, "This case is solely about protecting children who are victims of abuse. Revealing juvenile identities under these circumstances is unacceptable, and it's against the law. The media and custodians of public records who let these children down must be held accountable. This case has vast implications for all our children. We hope that by bringing this case to the public's attention, all children will be protected from reckless reporting."
____________________________________________
It's been two years since Josh Duggar's molestation controversy was first revealed, and four of the Duggar daughters are seeking justice.
According to TMZ, Jill, Jessa, Jinger and Joy Duggar have all filed a lawsuit against the Springdale, Ark. over police documents that were leaked in 2015.
The lawsuit alleges that the investigative reports that were conducted back in 2006 took place when all four were under age, therefore they were told that the reports would only be made available to law enforcement and child service officers if need be.
Watch:
Derick Dillard and Jill Duggar Dish on Married Life
The sisters also claim that In Touch magazine filed a Freedom of Information Act request back when all of the drama was unfolding in the spotlight and that as many as eight stories were published about the investigation.
The documents describe how, under Arkansas state law, any specific information (namely, the identity of the victims) related to the sexual abuse of a child is prohibited from being released by police.
Jill, Jessa, Jinger and Joy are also reportedly suing the police and the publication.
Two years ago, during a guest appearance on The Kelly File, Jessa opened up for the first time about her brother's actions.
"It was very wrong. I'm not going to justify anything that he did or say it was ok, not permissible, but I do want to speak up in his defense against people who are calling him a child molester or a pedophile or a rapist, some people are saying. I'm like that is so overboard and a lie really, I mean people get mad at me for saying that but I can say this because I was one of the victims. So I can speak out and I can say this and set the record straight here."
She added, "In Josh's case, he was a boy, a young boy in puberty and a little too curious about girls. And that got him into to some trouble. And he made some bad choices, but really the extent of it was mild, inappropriate touching, on fully clothed victims, most of it while girls were sleeping."
Jill interjected during the interview by saying, "I was scared. I [was] sad because this was my older brother, who I love a lot, and so it's like, conflicting."
Meanwhile, at the time, Josh issues a statement to People apologizing for his behavior.
"Twelve years ago, as a young teenager, I acted inexcusably for which I am extremely sorry and deeply regret. I hurt others, including my father and friends.
(Originally published on Thursday, May 18, 2017, at 8:04 p.m. PDT.)