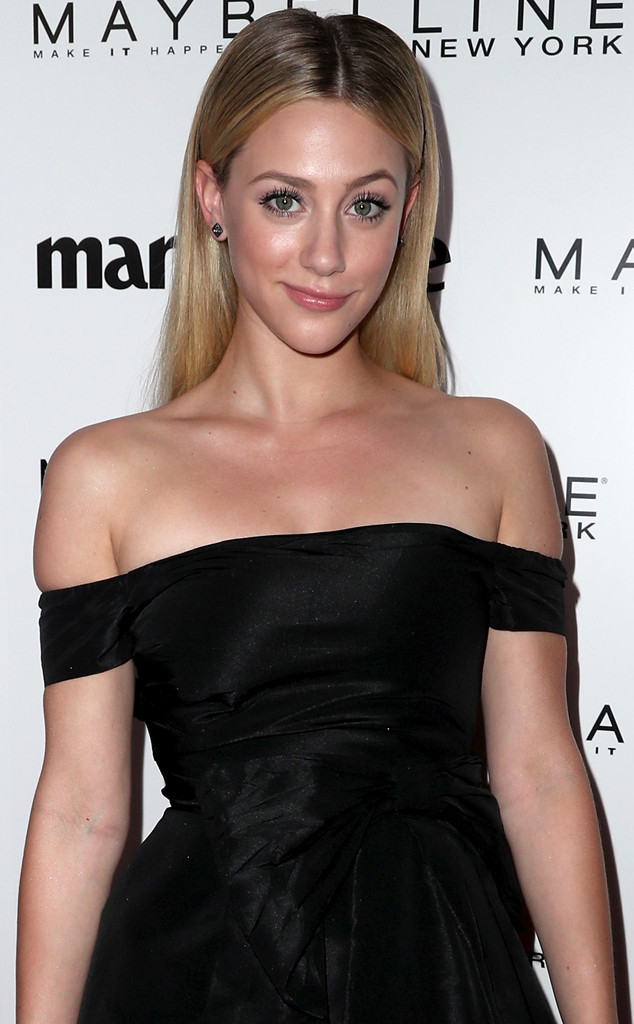 Frederick M. Brown/Getty Images
Being on a hit TV show doesn't exclude you from dealing with very real issues that face many people with mental health problems...
In a long series of very revealing tweets, Riverdale star Lili Reinhart confessed to the world earlier today that she struggles with depression and that getting cast in the CW show a year ago "saved" her during her worst bout for Mental Health Awareness Month.
The 20-year-old actress, who plays Betty on the show, began, "Exactly one year ago today, we found out that Riverdale was getting picked up for an entire season. I remember how I felt when I found out..."
She went on, "I cried tears of joy. In that moment I became a working actress with a steady job. Something I had been working towards for 7 years...And now here we are, gearing up to film season 2. And I could not be more grateful."