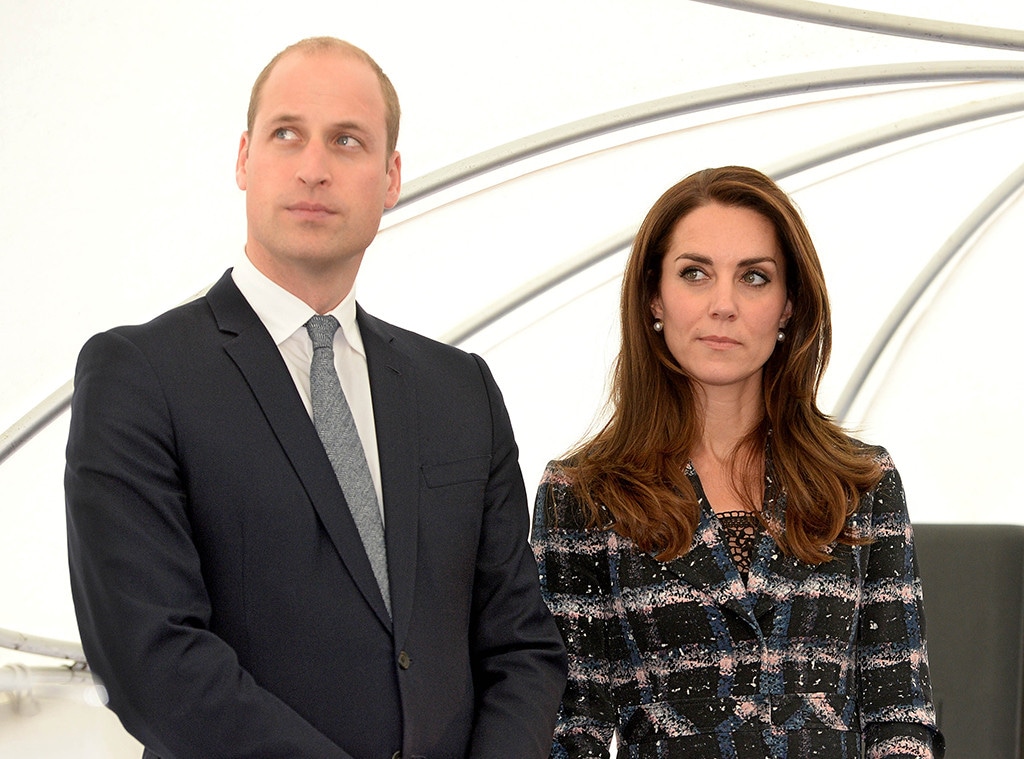 Jim Clarke - WPA Pool/Getty Images
Nearly five years since topless photos of Duchess of Cambridge Kate Middleton were published in a magazine, she and her royal husband are seeking restitution. 
According to a new report from The Daily Mail, she and Prince William's French barrister Jean Veil requested that the court grant  £1.3 million (roughly $1.68 million) to the husband and wife in punitive damages for the pictures on Tuesday, the first day of the criminal trial in Nanterre, France. The pair was not physically in attendance, though William did pen a written statement read to the court. 
Per the report, six defendants are on trial in the case. However, the Duke and Duchess reportedly requested the payment come from the French magazine, Closer, which published the shots of the couple topless while on vacation in Provence, France at a chateau owned by Queen Elizabeth II's nephew, Lord Linley.
According to the Daily Mail, the pair have also asked for £42,000 from La Provence, a regional daily, for publishing additional pictures that did not involve nudity. 
According to the report, the magazine's editor in France, Laurence Pieau, Mondadori group chief executive Ernesto Mauri and photographers Cyril Moreau and Dominique Jacovides will appear in court on charges of invasion of privacy and complicity. 
The chief executive for Bauer Media, brand owner of Closer, denounced the choice to publish the photos at the time. "We have complained in the strongest terms to the licensee of Closer France over the publication by them of photographs of their Royal Highnesses, Prince William and the Duchess of Cambridge,"  Bauer Media chief executive Paul Keenan said in a statement posted on Closer's website.
"We deplore the publication of these intrusive and offensive pictures and have asked that Closer France takes these pictures down immediately from its website and desist from publishing any further pictures. Bauer Media and Closer UK regards publication of these photographs as a gross intrusion of their Royal Highnesses' privacy."
"Their Royal Highnesses have been hugely saddened to learn that a French publication and a photographer have invaded their privacy in such a grotesque and totally unjustifiable manner," St. James Palace said in a statement to E! News at the time of the scandal.
"The incident is reminiscent of the worst excesses of the press and paparazzi during the life of Diana, Princess of Wales, and all the more upsetting to the Duke and Duchess for being so. Their Royal Highnesses had every expectation of privacy in the remote house. It is unthinkable that anyone should take such photographs, let alone publish them."