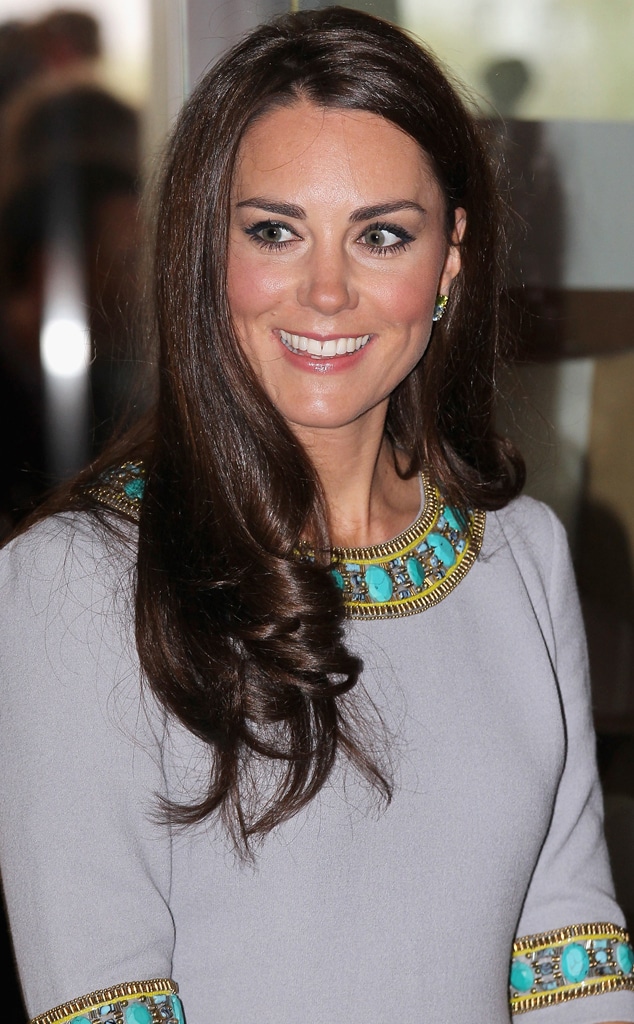 Chris Jackson/Getty Images
The royal jewels are on full display once again.
Hot on the heels of Prince Harry's booty-baring Vegas flesh fest, topless photos of Kate Middleton have now surfaced, casting an embarrassing light on Prince William's poised and—until now—scandal-free wife.
The photos were published Friday by French magazine Closer and were reportedly taken while the Duke and Duchess of Cambridge were on vacation in Provence in France at a chateau owned by Queen Elizabeth II's nephew, Lord Linley.
The photos show Will and Kate sunning themselves on a patio, with the duchess initially wearing a two-piece, black-and-white strapless bikini. At one point, Kate removes her top and sunbathes in the buff. She also later applies sunscreen to Will while still topless.
The images have infuriated the royal family, who've condemned the "grotesque" invasion of privacy that they say recalls "the worst excesses of the press and paparazzi during the life of Diana."
"Their Royal Highnesses have been hugely saddened to learn that a French publication and a photographer have invaded their privacy in such a grotesque and totally unjustifiable manner," St. James Palace said in a statement to E! News.
"The incident is reminiscent of the worst excesses of the press and paparazzi during the life of Diana, Princess of Wales, and all the more upsetting to the Duke and Duchess for being so. Their Royal Highnesses had every expectation of privacy in the remote house. It is unthinkable that anyone should take such photographs, let alone publish them."
The statement also noted that palace officials are exploring their legal options.
 
"Officials acting on behalf of Their Royal Highnesses are consulting with lawyers to consider what options may be available to the Duke and Duchess."
The scandal has hit just as the royal couple travel throughout Asia as part of the queen's Diamond Jubilee Tour of the Far East. They are currently in Malaysia, where they visited a mosque for the first time.
"The duke and duchess remain focused currently on their tour of Singapore, Malaysia, Solomon Islands and Tuvalu on behalf of HM the Queen," the palace said.
The shocking photos emerge less than a month after naked images of Prince Harry surfaced from a wild Vegas weekend, and they're expected to once again fire up a debate about privacy policies surrounding the royal family, as well as the palace's attempts to impose media blackouts in the U.K.
(Originally published Sept. 14, 2012, at 4:42 a.m. PT)