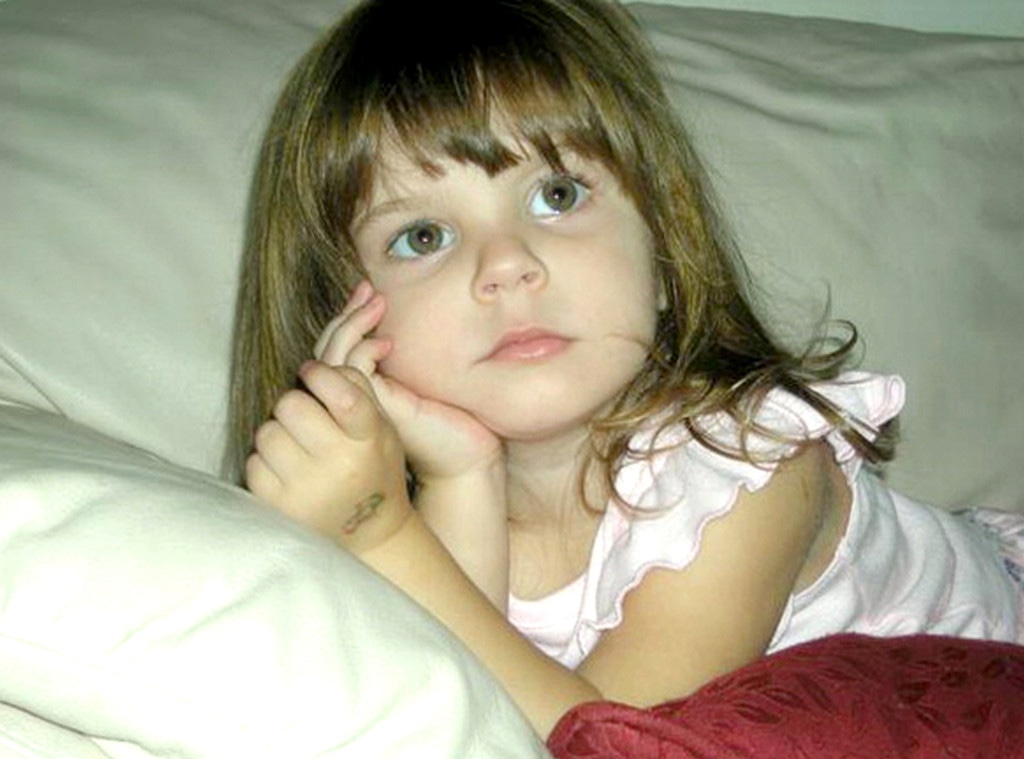 Orlando Sentinel/MCT via Getty Images
There is no such thing as a victimless crime. Whether a case is open-and-shut or has yet to be solved, it's about getting justice for the victim and punishing the person or people who did it.
But when a crime, particularly one of the sickest variety, sinks its hooks into the world, creating mass interest in who did it or, if the world thinks it already has the case figured out, then why, it's no longer guaranteed that the victim is going to be at the center of the case.
Sometimes they are: JonBenét Ramsey. Elizabeth Smart. Natalee Holloway. Laci Peterson. All household names, at least when the frenzy over what happened to them was at fever pitch on a national scale.
Yet so often, it's the accused who give the spectacle its name. O.J. Simpson. Amanda Knox. The Menendez brothers. Charles Manson. Jodie Arias. Susan Smith. The list goes on.
"That's the really sad part about this tragedy, is that as soon as the prosecutor made it about, 'It has to be Amanda, it has to be Amanda,' they took away the fact that this case is about her and what the truth was about what happened to her," Knox, who was convicted along with a former boyfriend twice (though once in absentia) in an Italian court of murdering her roommate Meredith Kercher before their convictions were vacated in 2015, told Good Morning America last year, acknowledging how Kercher's name got lost as the scandal unfolded.
Knox remains the intriguing household name, while those who knew Kercher personally are left to keep her memory alive.
And so it went with Casey Anthony, the young mom found not guilty of murdering her daughter whose name made so many headlines that a person could be forgiven for assuming Casey was the victim.
Red Huber-Pool/Getty Images
But the victim was 2-year-old Caylee Anthony, whose remains were found in the woods a short distance away from her grandparents' Orlando house. And no one has been made to answer for her death.
Similar to how there seemed to be a surplus of evidence to investigate in the murder of JonBenét Ramsey in 1996, yet ultimately the dozens of pieces never came together to create a cohesive picture of what happened, so piled up the evidence surrounding Caylee's death.
The defense never tried to argue that Casey was a saint, or otherwise blameless. While the prosecution painted a picture of an evil woman who murdered her daughter, got rid of the body and went about her life for a month before Caylee was reported missing, even entering a "hot bod" contest at a club just days after Caylee died, the defense maintained it was an accident. In a panic Casey and her father, George Anthony, disposed of Caylee's body, the defense claimed.
In the end, the jury wasn't convinced of Casey's guilt, at least not the way prosecutors laid it out.
But talk about a big jumble of seemingly damning facts that ultimately amounted to nothing.
"There were two sides to Casey Anthony," Judge Belvin Perry, who presided over the murder trial, told Savannah Guthrie on Today in 2013, two years after the verdict. "There was the side that was before the jury, where she portrayed the role of a mother who had lost a child, someone who was wrongfully accused, and then you could notice the change and transformation in her when the jury went out. 
"She was very commanding, she took charge of different things, and you could see her sometimes scolding her attorneys." He recalled her indignant reaction when defense attorney Jose Baez discussed a possible plea deal, for aggravated manslaughter.
Red Huber-Pool/Getty Images
Caylee Anthony was born Aug. 9, 2005, when Casey—who at first denied to her parents, George and Cindy, that she was even pregnant, insisting she was still a virgin—was 19. The identity of Caylee's father remains unknown.
Jesse Grund, once Casey's fiancée (DNA proved he wasn't Caylee's father), later described a contentious relationship between Casey and Cindy, telling People, "Cindy called herself 'Mommy' to Caylee right in front of Casey. It was a calculated move to get under Casey's skin."
Casey lived with her parents, but in June 2008 left for boyfriend Tony Lazzaro's house, taking Caylee with her, after getting into an argument with her mom.
Lazzaro later testified that Casey disciplined her daughter "like any mother would do," warning her about getting too close to the pool at his apartment complex the first time she brought the child over.
Roy House, one of Lazzaro's roommates testified, "She seemed like a fun party girl, someone that would probably get along well with our group of friends."
"When she started staying with us regularly, we stopped seeing Caylee," House said in court.
Nathan Leziewicz, another roommate, testified that Casey claimed she worked for Universal Studios, but she never came through with a promised ticket hookup or anything else related to the job she ultimately didn't have.
Altogether, three roommates testified that they never witnessed Casey talking on the phone to Caylee or any babysitter.
On July 15, 2008, Cindy and George Anthony got a letter from a tow yard informing them that they had their car, which Casey had been driving before she abandoned it outside a business in Orlando, claiming it was out of gas.
Casey called 911 to report that her daughter, Casey, had stolen her car and some money, and additionally, she feared for that her granddaughter Caylee could be missing.
Cindy called 911 again a few hours later after speaking with Casey, who had admitted Caylee had missing for an entire month but was last with her babysitter, Zenaida Fernandez-Gonzalez. Moreover, Cindy told the dispatcher, George had gone to get the car and had reported back that there was a bad odor coming out of the trunk, as if something dead had been inside.
AP Photo/Joe Burbank, Pool
Casey then got on the phone at the dispatcher's request, and said she had spoken to Caylee that day, via a call from a since-disconnected number. She said her daughter had sounded excited about a book she had been reading.
Police would later find out that the only woman they could track down in the area by the name of Zenaida Gonzalez had never met Casey or Caylee Anthony. (Gonzalez later sued Casey for defamation but the case was dismissed in September 2015.)
Casey was arrested on July 16, 2008, for allegedly lying to law enforcement, possible child abuse and obstruction of a criminal investigation.
Meanwhile, forensic investigators found a possible evidence of decomposition as well as traces of chloroform in the trunk—but a hair found couldn't definitively be identified as belonging to Caylee.
Investigators later found that someone had searched things like "chloroform," "neck-breaking" and "full-proof suffocation" on Cindy Anthony's computer.
On Oct. 14, 2008, Casey was indicted on charges of first degree murder, aggravated child abuse, aggravated manslaughter of a child and four counts of providing false information to law enforcement. Her attorney, Jose Baez (who most recently got Aaron Hernandez acquitted on a double murder charge before the former NFL star committed suicide in prison, where he was serving a life sentence for another murder) talked about Caylee as if she were still alive, as no body had ever been found.
It wasn't until December 2008 that human remains, including a small skull, that were discovered in the woods not far from the Anthony home were positively ID'd as Caylee's. Duct tape with a trace of a heart, as if a heart-shaped sticker had once been stuck on it, was attached to the mouth of the skull. The remains had been discovered in a trash bag, stuffed in there with a child's pull-up diaper, a Winnie the Pooh blanket and other child's clothing.
The prosecution maintained that Casey used chloroform to render her daughter unconscious, then put duct tape over her nose and mouth, causing Caylee to suffocate. Casey kept the body in the trunk for a few days before finally disposing of it in the woods, like trash, prosecutors said.
AP Photo/Joe Burbank/Pool
During the trial, Baez argued that Casey's odd behavior was a result of suffering her own trauma as a child. Both Casey's father and brother, Lee, had sexually abused her, Baez said, and her irresponsible ways were just a maladjusted way of trying to live through the pain.
Casey had accidentally drowned in the family's pool on June 16, 2008, and George helped Casey dispose of the body, frightening her by telling her she'd go to prison for child neglect, Baez said, countering the prosecution's claim of cold-blooded murder. Baez also suggested that the utility worker who found Caylee's remains had actually done so months earlier but held onto them and then put them in the woods to make a splash with the discovery; the man denied any wrongdoing whatsoever.
And both from the stand and to the media, George adamantly denied ever abusing his daughter; ultimately the judge ordered Baez not to mention it again. (Lazzaro had stated in a deposition that Casey had mentioned being physically abused.)
Cindy Anthony said that she had searched for "chloroform," testifying that she'd been looking for "chlorophyll," but the prosecution provided evidence that Cindy was logged into her work computer, and therefore not even at home, when the suspicious search terms were entered.
Unable to definitively place Caylee's body in the trunk of that car and with no witnesses or physical evidence connecting Casey to the remains, the prosecution was banking on the semblance of a complete story to sell their case, with an assist from Casey's many lies.
The trial lasted for about six weeks. After deliberating for 10 hours and 40 minutes, on July 5, 2011, the jury found Casey Anthony not guilty of murder and manslaughter. She was convicted on four misdemeanor counts of lying to law enforcement.
More than 5.2 million people tuned in to HLN, where Nancy Grace had been tirelessly demanding justice for Caylee in no uncertain terms, making for the largest audience in the network's 29-year history. Fox News and MSNBC also saw significant bumps in viewership for that time of day.
Casey was sentenced to four years in jail and fined $4,000, plus court costs; she was released on July 17, 2011, credited for time served.
Judge Perry tipped his hat to the "very personable" Baez for creating reasonable doubt in the state's circumstantial case and establishing rapport with the jury.
"He came across as someone that you would like," Perry recalled on Today. "It's like someone trying to sell a used car. Who are you going to buy it from? The most likable salesperson."
A likable salesperson trying to sell you a very unappealing car.
Dubbed "The Most Hated Woman in America" during the trial, which was nationally televised, Casey walked out of the court a free woman but had to get by a phalanx of angry faces protesting the verdict and demanding justice for Caylee on the way to her lawyer's care.
She never said a word to the press after the trial, no Dr. Phil, no Dateline, no nothing. In a video reportedly shot in October 2011 and posted to YouTube on Jan. 5, 2012, Casey—sporting a short blond hairstyle—vowed to remain in hiding for at least another month.
"It's just a little surreal how much things have changed since July and how many things haven't changed," Anthony said in the video. "But the good thing is that things are starting to look up and things are starting to change in a good way. I just hope that things stay good and that they only get better."
She never mentioned her daughter.
Another video followed on Jan. 6, Casey sporting a nose piercing and with darker hair, but the wellspring dried up soon after.
Her parents, meanwhile, talked to Dr. Phil McGraw in September 2011, George and Cindy heartbroken over not recognizing just how troubled their daughter was before it was too late for Caylee. No matter what really did happen to their granddaughter, her mother was not innocent.
"Casey and Caylee, when I saw them leave on June 16th, 2008, that's the last time I saw them together," George said, "and Casey, again, is responsible for Caylee, no matter where she was at or what happened." He talked about his suicide attempt in January 2009, so distraught he was over Caylee's death and racked with guilt for not having done anything to prevent it.
"I don't want to visualize [how Caylee's life ended]," George told Dr. Phil. "Because the only thing I can visualize about Caylee is that beautiful girl that I saw dance around every day, who'd come down the hallway and just make my life beautiful. I just miss her."
Cindy Anthony said she believed it possible that Caylee accidentally drowned and Casey panicked. George said he didn't believe that in his heart, but perhaps someone unintentionally gave Caylee an overdose of a sedative or some drug meant to get her to sleep or otherwise quiet her down. (His theory took Cindy by surprise in the moment.)
In 2012, Piers Morgan revealed he'd had a 10-minute phone chat with Casey, in which she declared she didn't kill Casey.
"'I did not kill my daughter,'" the CNN host quoted her. "'There's nothing in this world I've ever been so proud of. There's no one I loved more than my daughter. She's my greatest accomplishment." Her lawyer Cheney Mason said at the time that Casey was spending her time reading and otherwise mostly lying low indoors.
In his best-selling 2013 book Presumed Guilty—Casey Anthony: The Inside Story, Baez questioned why no one looked harder at George Anthony at the time. As for who ultimately dumped Caylee's body in the woods, Baez called that "the one loose end that really haunts me."
Rob Lowe played Florida State Attorney Jeff Ashton (who would make headlines in 2015 when his name was found on the leaked list of Ashley Madison users after the affair facilitator was hacked—Ashton publicly apologized, maintaining that he was just curious and never used it to have an affair) in the 2013 Lifetime movie Prosecuting Casey Anthony. The Office's Oscar Nuñez played Baez.
Allen Fraser - © Imperfect Justice Productions Ltd.
Casey filed for bankruptcy in 2013, claiming assets of barely $1,000 and almost $800,000 in debt, most of it legal fees.
Her life has continued on in partial anonymity—she's noticeable in public, such as when she joined an anti-Trump rally in West Palm Beach in February—but she's one of those characters whom most people probably wish they could forget is out there, and yet find morbidly fascinating at the same time.
ID just aired the three-part series Casey Anthony: An American Murder Mystery earlier this month as we close in on six years since she was acquitted.
Casey now reportedly lives in Florida with 67-year-old Patrick McKenna, who was the lead investigator for the defense on her case and who previously worked for the O.J. Simpson defense back in the 1990s. Last year Casey, who does research and social media searches for McKenna, filed paperwork signaling her intent to go into business as a photographer.
In a series of recorded interviews with the Associated Press last month, her first time speaking directly to a news organization since the trial, a now 30-year-old Casey Anthony presented herself as the victim of the public's rush to judgment. (She also tried to stop the interviews from publishing, citing a third party's "purchase of her story" for $25,000.)
"The queen is proclaiming: 'No, no, sentence first, verdict afterward!'" Casey said, comparing herself to Alice in Wonderland and the public to the whacked-out royal calling for her head. "I sense and feel to this day that is a direct parallel to what I lived. My sentence was doled out long before there was a verdict. Sentence first, verdict afterward. People found me guilty long before I had my day in court."
As to what really happened to Caylee, she said, "Everyone has their theories. I don't know. As I stand here today I can't tell you one way or another. The last time I saw my daughter I believed she was alive and was going to be OK, and that's what was told to me."
"I understand why people have the opinions that they do," she added. But at the end of the day, "I don't give a s--t about what anyone thinks about me, I never will. I'm OK with myself, I sleep pretty good at night."
Also last month, Judge Perry told Orlando's WFTV 9 and the Orlando Sentinel that he believed Caylee's death was an accident.
"The most logical thing that happened," he told the station, "was that she tried to knock her daughter out by the use of chloroform and gave her too much of chloroform."
And to the paper, "There was a possibility that she may have utilized that to keep the baby quiet…and just used too much of it, and the baby died," he said. "That's just one of the many theories as to how this beautiful young lady tragically met her death."
If she had lived, Caylee would have been almost 12 "and would be a total badass," Casey offered the AP. "I'd like to think she'd be listening to classic rock, playing sports" and not putting up with any nonsense.
Sadly, she's doing none of those things, and never had the chance.