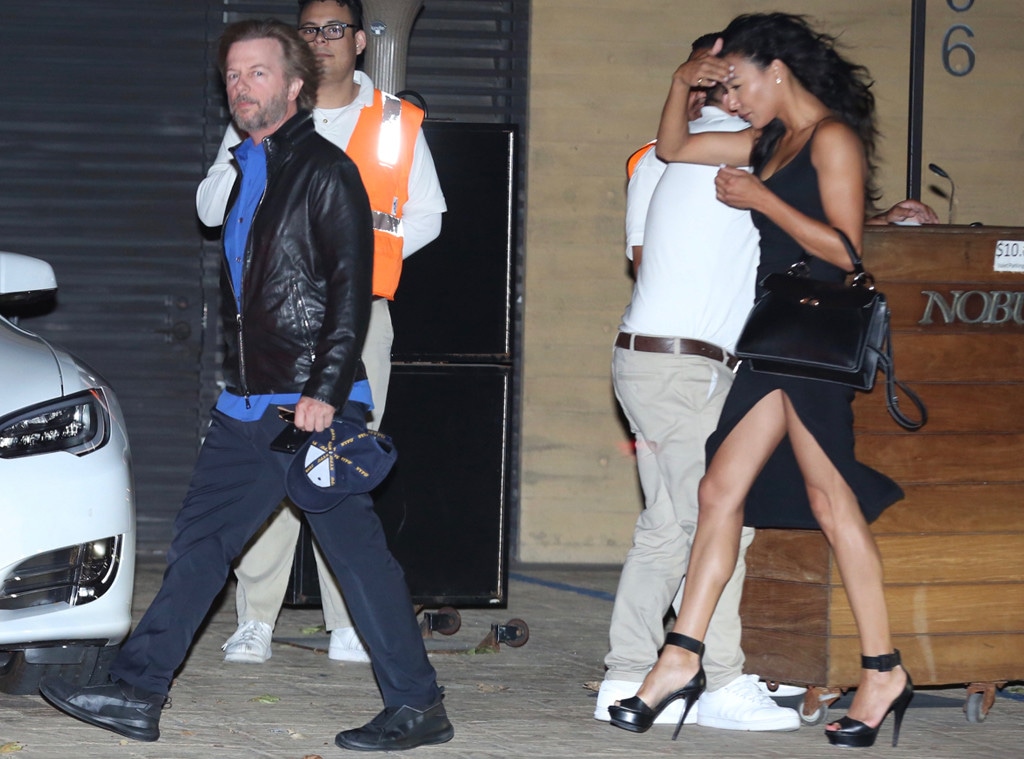 Splash News
David Spade "really likes" Naya Rivera, who he has been dating for about a month, E! News has learned.
The two, who star together in the Crackle comedy film Mad Families, were recently photographed heading to dinner at the Malibu sushi restaurant Nobu, a popular celebrity hotspot.
The 30-year-old former Glee actress wore a sexy black dress with a thigh-high split, while Spade, 52, sported a blue shirt, dark pants and black leather jacket. The two were driven to the restaurant together in an SUV and later left together. They seemed to be in great spirits.
"David really likes Naya," a source told E! News exclusively. "They are still trying to keep things private, but they have hung out a couple of times since Hawaii."
Spade and Rivera, who are both single parents, sparked romance rumors in late March after photos of the two getting cozy inside the Halekulani Hotel pool in Waikiki surfaced online. The two were vacationing with Adam Sandler and Rob Schneider, who were on a standup comedy tour with Spade. E! News soon learned they had been seeing each other for at least a couple of weeks.
The two have not commented directly on their relationship, although Rivera posted a humorous video alluding to it earlier this month.
A celebrity photographer recently asked one of Spade's exes, Heather Locklear, about the actor's romance with Rivera.
"I don't know who that is," she replied, as seen in a video posted on TMZ.
"Very beautiful, famous actress," the photographer said.
"He's always with beautiful actresses," she said. "Good for him."
When asked what is Spade's appeal, Locklear said, "Well, number one, he's funny. Number two, he has a big c--k."
"I'm kidding," she said.