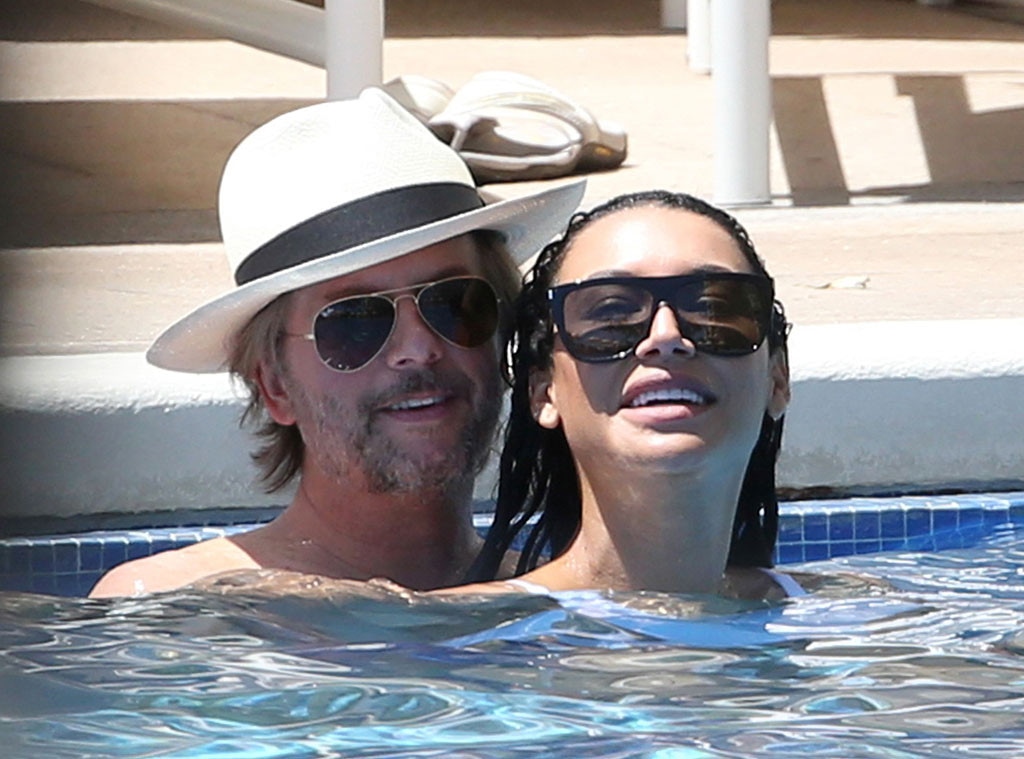 AKM-GSI
There was almost zero chill on Twitter when news emerged that Naya Rivera and David Spade have been heating things up.
Photos of the two getting cozy surfaced online and E! News reported later Friday that the two have been seeing each other for the past couple of weeks.
Rivera, 30, and 52-year-old Spade, who star together in the recently released Crackle comedy film Mad Families, were spotted at the Halekulani Hotel pool in Waikiki.
Paparazzi photos of Spade and Rivera showed them cuddled together in the water and smiling, while other shots show the actress putting her arms over the actor's shoulders and also hugging him. "No touchy?" Yes touchy!
Naya Rivera and David Spade are really a couple...I am shocked...

— Baylie? (@bay_clem) April 1, 2017
David Spade dating Naya Rivera is the worst April Fools joke of the day.

— Shari Blair ??????? (@TheNewYawker) April 1, 2017
No couple has ever made less sense than Naya Rivera and David Spade. #fact

— Krista Lundberg (@KristaRea9) April 1, 2017
the naya rivera/david spade thing MUST be an april fool's joke

— han ?? (@hannahdentata) April 1, 2017
A source told E! News it's not an April Fools' joke—Rivera and Spade are dating.
The two have not commented directly on their relationship. Rivera did, however, post a humorous video alluding to it.
Spade was also joined on the trip by Adam Sandler and Rob Schneider. They had traveled to Hawaii to perform shows for their Netflix Presents Sandy Wexler's Here Comes the Funny Tour, which is named after Sandler's character in an upcoming film on the streaming site.
Spade and Rivera go way back; She guest-starred on an episode of the sitcom 8 Simple Rules, in which he played a supporting character, in 2004.
The two also have something important in common; They're both parents. Spade and ex Jillian Grace, a former Playboy Playmate, share an 8-year-old daughter. Rivera shares a 1 and 1/2-year-old son with Ryan Dorsey. She filed for divorce from him last November.