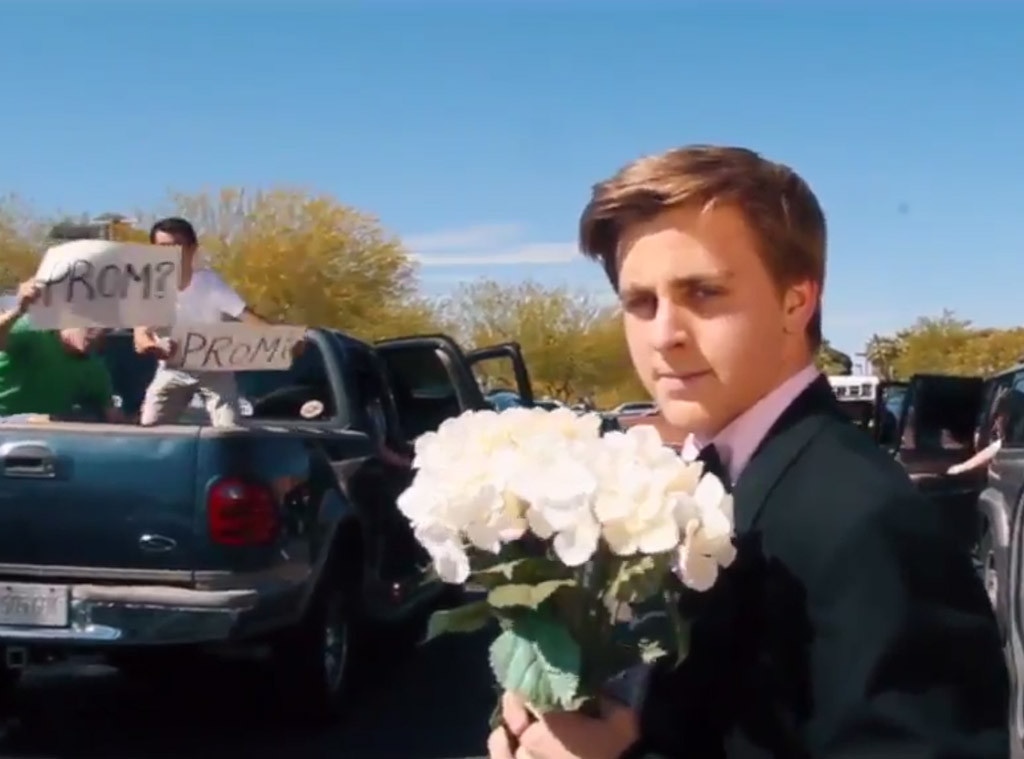 YouTube
And the winner for the best promposal in 2017 (or maybe of all time) goes to...Jacob Staudenmaier!
The high schooler from Phoenix, Ariz., just asked Emma Stone to the most important dance of junior year with one of the greatest videos of all time: a remake of La La Land's opening scene!
Staudenmaier—who looks and sounds way too much like a young Ryan Gosling —conjured up a group of his peers from Arcadia High School to help him sing along to "Another Day of Sun," changing the words to ask Stone to prom, instead.
He opens the scene, singing, "I need a date to prom/ I should have done it earlier/ But now I'll sing this song/ I think I'm kind of freaking out/ This song took so much time/ And I'm finding this real hard to rhyme/ It's fine, I'm fine."
He continues, "Jacob Staudenmaier is my name/ Emma Stone if you came/ I think I'd lose it, Go insane/ We'll have to see...I hope you'll want to come on down/ I'll see your face and think of how/ I got so lucky."
Our favorite line comes when he acknowledges his uncanny similarities to Gosling, singing, "People say I look like Ryan Gosling/ And maybe that's a bit far-fetched." LOL!
However, he knows his voice might not match up to that of the hunky actor.
"I know my voice ain't great," the 17-year-old continues. "But please be my prom date!"
Needless to say, the adorable video has gone wild on Twitter, garnering over six thousand retweets and 13 thousand likes!
We can't wait for Stone to see it...How could she possibly say no?!