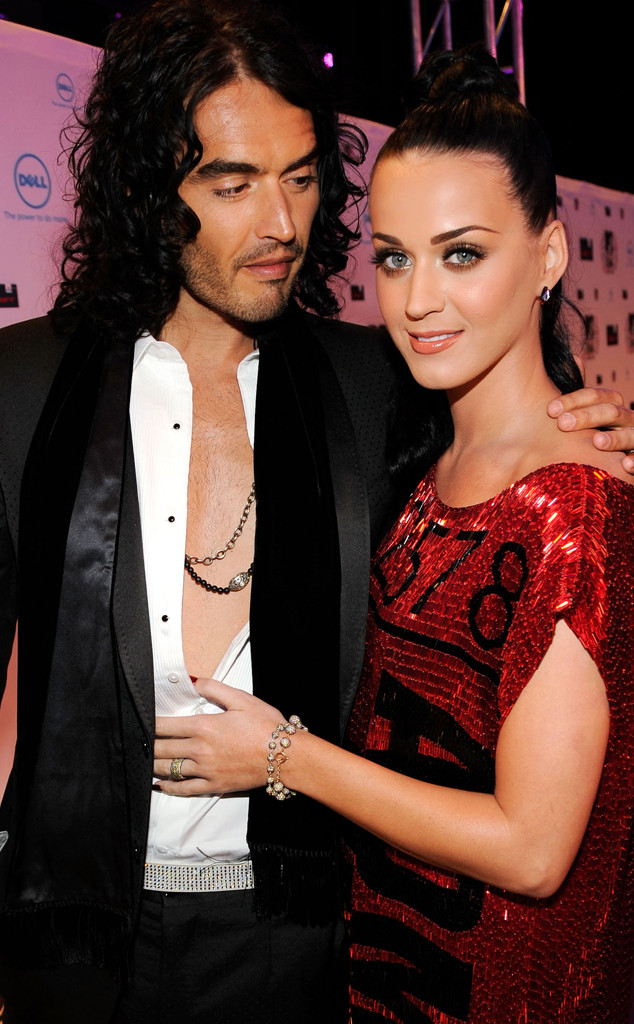 Kevin Mazur/Wireimage
Russell Brand hasn't always had the nicest things to say about his marriage to Katy Perry.
However, the actor changed his tune a bit during an interview with John Bishop on the W Channel this week. In fact, when asked about his pop star ex-wife, he admits he has positive feelings toward her these days.
"Katy was obviously very, very occupied and very busy. I was very occupied and very busy—not to the same degree, I recognize," re called of their relationship. "But it meant, I think, that [for] the sanctimony of marriage , which is a very private thing really...I supposed we perhaps—intuitively or explicitly I don't know—understood that we better protect this thing."
He continued, "The marriage didn't last for a very long time, and I think that is to do with the undulated nature of fame and that, living in those conditions and what was happening."