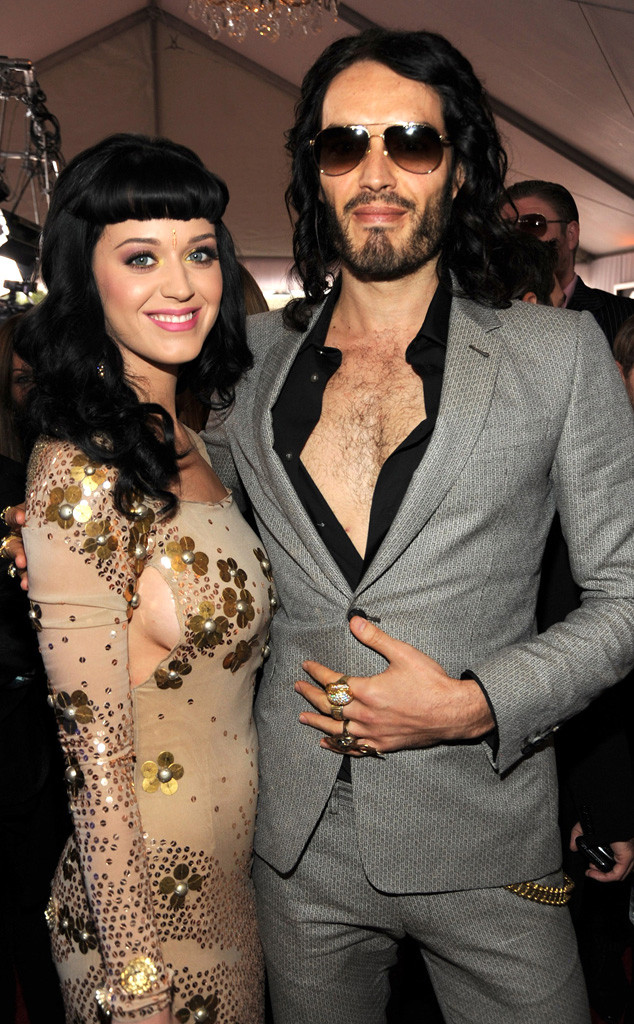 Kevin Mazur/Getty Images
Apparently, Russell Brand has no problem talking about his failed marriage to Katy Perry.
The 40-year-old comedian is making headlines ahead of the release of his forthcoming documentary, BRAND: The Second Coming, in which he is perceived to be mocking his marriage to the 31-year-old pop star, whom he divorced after just 14 months of marriage back in 2012.
In the trailer, Russell is seen saying, "Oh my f--king god. I'm living this life of the very thing I detest," before the camera cuts to shots of the English actor and his ex as Brand adds, "vapid, vacuous celebrity."