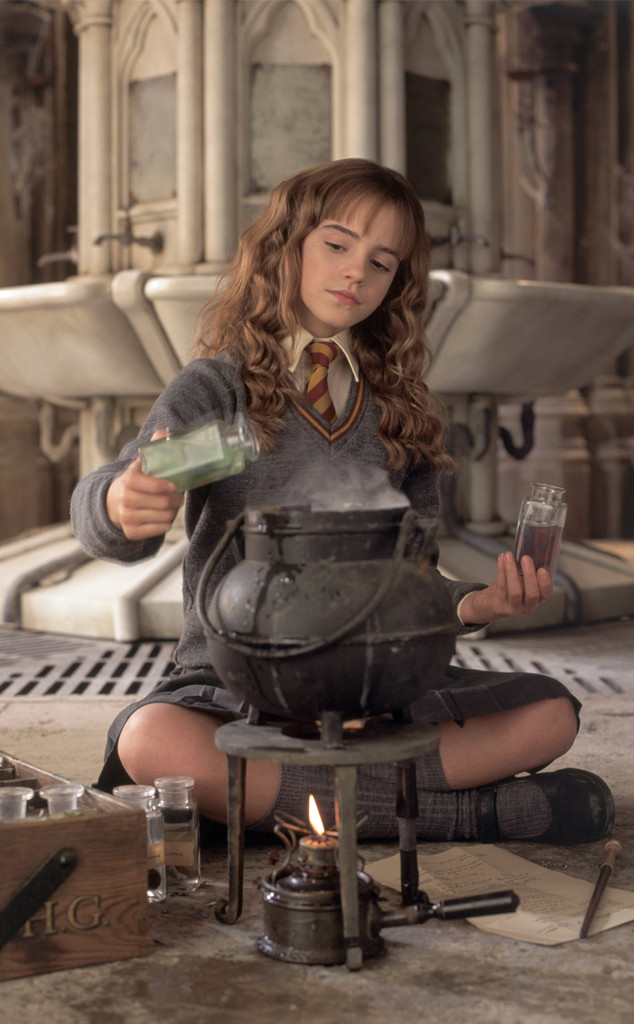 Warner Bros.
Nearly two decades after her debut as Hermione Granger in Harry Potter, there are still moments of the movies that make Emma Watson cringe.
Exhibit A: this outtake from The Sorcerer's Stone.
Thanks to the magical powers of Jimmy Kimmel, him and his team dug up a deleted scene from the actress' first film in the franchise.
It won't take long to notice that the pint-sized star was accidentally mouthing the words to her co-stars' lines.