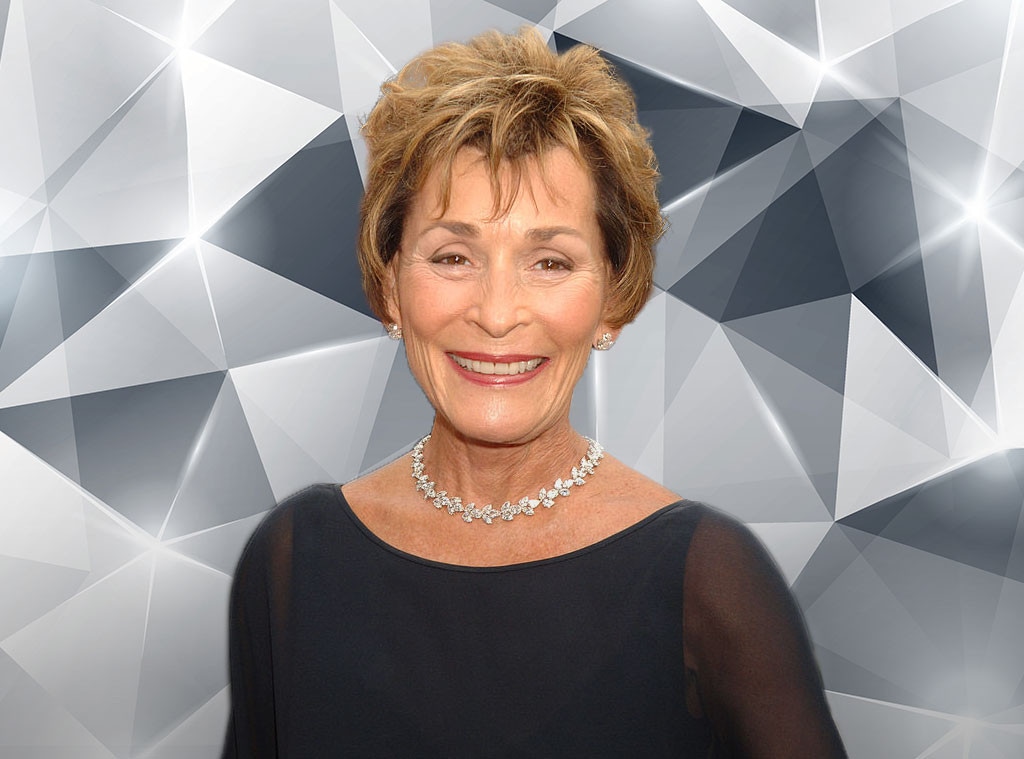 All that crime and punishment has given Judge Judy (Judith Susan "Judy" Sheindlin) a life of luxury.
The Judge Judy host has accumulated wealth beyond comprehension over the years, thanks to her hit syndicated TV show and her latest show Hot Bench, which started in 2014. Sheindlin essentially has the monopoly on court TV, and it has given her a fabulous life, with a net worth estimated around an astounding $420 million.
When she's not telling plaintiffs or defendants to put on their listening ears or reminding them that "ummm" is not an answer, the judge is living the good life in private. As she celebrates her 77th birthday on October 21, we decided to celebrate Sheindlin's accomplishments and dig a little deeper into her life away from the courtroom. 
Sheindlin, who has been married three times (her current husband, Jerry Sheindlin, served as a New York State Supreme Court judge), has accumulated quite the real estate portfolio. She owns at least six lux properties across the U.S., two in Naples, Florida; one in Greenwich, Connecticut; one in Newport, Rhode Island; one in Manhattan and one in Los Angeles. 
Here is her real estate portfolio breakdown (and this is just the surface of her expensive and A-list life!):
1. Naples: $11 million penthouse that features four bedrooms and an enclosed lagoon.
2. Naples: $8.6 million extended family friendly mansion less than a mile from the aforementioned penthouse.
3. Greenwich: $13.2 million manor that serves as her primary residence. It has nine bedrooms and sits on 12.5 acres.
4. Beverly Hills: When Sheindlin finds herself in Los Angeles, she says at her $10.7 million five-bedroom condo at The Montage. Not too shabby.
5. New York: When she needs a little city living, Sheindlin travels to her $8.5 million, four-bedroom duplex the Upper East Side's Sutton Place neighborhood.
6. Newport: In 2018, Sheindlin scooped up the $9 million home known as the "Bird House" that sits atop the highest point in the Rhode Island beach town. The breathtaking 9,719-square-foot property previously belonged to Dorrance "Dodo" Hamilton, the heiress to the Campbell Soup fortune who passed away in 2017.
The Hot Bench creator flies to Los Angeles once or twice a month to film her signature Judge Judy, but she doesn't fly commercial. The honorable travels on her private jet to her Beverly Hills condo and then returns to the East Coast three days later. She also used to own a 152-foot-long yacht named Triumphant Lady, but she sold the $6.9 million vessel.
Samuel L. Jackson/Instagram
But Sheindlin's properties and amenities aren't the only reasons her life is so fabulous. The famous legal eagle also has notable celebrity friends, including Bette Midler and Samuel L. Jackson. She was also close with the late Brady Bunch star Florence Henderson and the late Fashion Police host Joan Rivers. And she counts RuPaul, Amy Poehler and Amy Schumer among her many, many fans—famous or otherwise.
Earlier this year, Sheindlin revealed in a New York Times Magazine interview just how she became the country's highest-paid TV host, making $47 million a year for just 52 days of filming. In as no-nonsense a way you could imagine, she enjoys a dinner every three years at the Grill on the Alley in Beverly Hills with the president of CBS Television Distribution to discuss her contract. "She writes down the salary she wants, seals it in an envelope and presents it at the end of the meal," the story read. "Once, a president presented her with his own envelope, which she refused to open: 'This isn't a negotiation,' she told him. She sold the rights to the show's library to CBS in 2017 for a reported $95 million."
She really is the boss, applesauce.
(Originally published Thursday, February 23, 2017 at 1:43 p.m.)