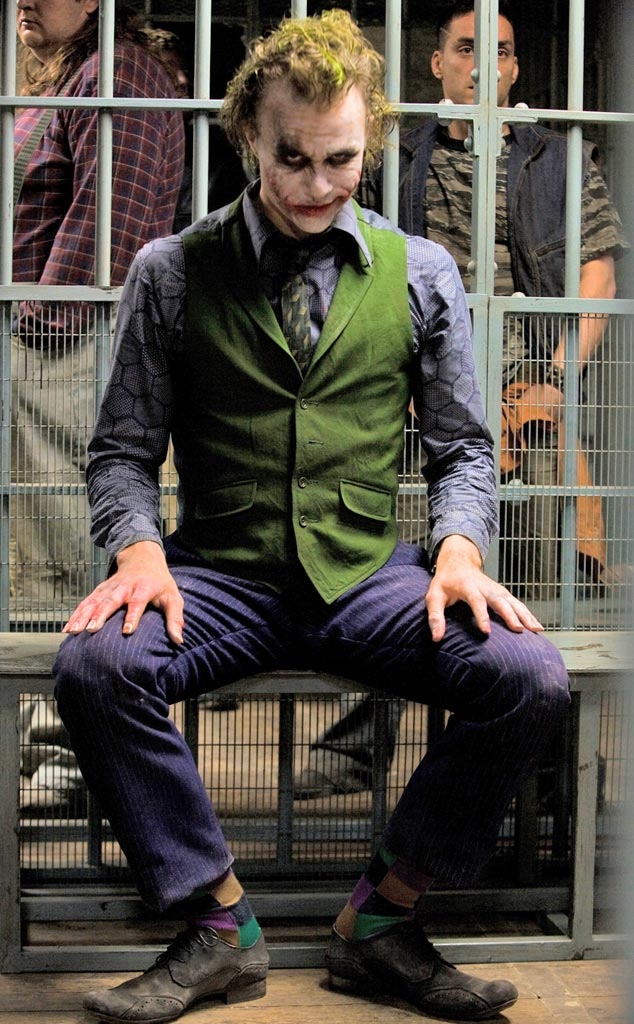 Moviestore/Shutterstock
Heath Ledger made his mark on the world with his role as the Joker in The Dark Knight—so much so that it landed him a posthumous Oscar, something that's only happened eight times in the history of the show.
The actor tragically passed away in January 2008 from a drug overdose, just a few months before The Dark Knight was released in July of that year. Despite his passing, however, his role in the film immediately put his name in the ring for an Academy Award nod.
Low and behold, he ended up winning Best Supporting Actor for his work at the 2009 Oscars, where his grieving family—including his mother, Sally Bell, his father, Kim Ledger, and sister, Kate—took to the stage to accept the award on his behalf.
"Firstly, we would like to thank the Academy for recognizing our son's amazing work," his father began. "This award tonight would have humbly validated Heath's quiet determination to be truly accepted by you all here, his peers within an industry he so loved."
His mother continued, "Heath was such a compassionate and generous soul who added so much excitement and inspiration to our lives. We have been truly overwhelmed by the honor and respect being bestowed upon him with this award. Tonight we are choosing to celebrate and be happy for what he has achieved."
His sister concluded, speaking directly to her brother, "Heath, we both knew what you had created in the Joker was extraordinarily special and had even talked about being here on this very day. We really wish you were, but we proudly accept this award on behalf of your beautiful [daughter], Matilda. Thank you."
Ahead of last year's Oscars, Heath's father explained why the award still means so much to their family, almost a decade later.
Courtesy Michael Yada/AMPAS
"Bittersweet is probably the best way I can describe that night," Kim told The Hollywood Reporter. "It was only a year and a month since his passing [when he won]. We hadn't got our heads around the tragedy of losing him, but at the same time, he was receiving such accolades for what he knew was his best work."
The honor was the most esteemed of the 98 awards Heath had received over his decades-long career.
\Kim added, "It was peer recognition that was important to Heath, and the Oscar was the epitome of that."
For complete Oscars coverage, tune in to E! News at 7 p.m. and Fashion Police at 8 p.m. on Monday, Feb. 27.