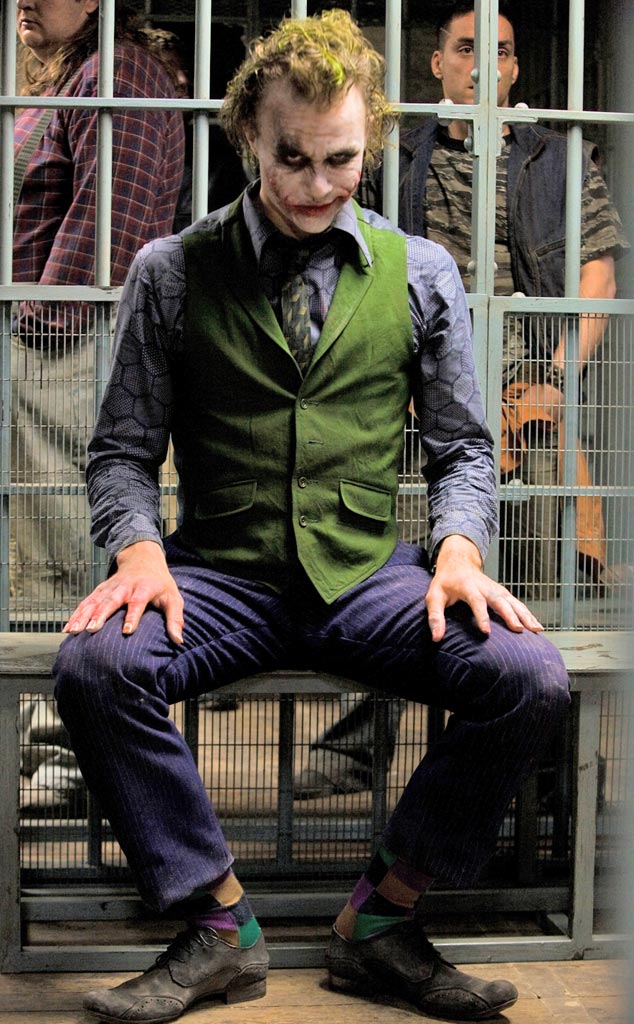 Stephen Vaughan/Warner Bros. Entertainment
Heath Ledger made his mark on the world with his role as the Joker in The Dark Knight—so much so that it landed him a posthumous Oscar, something that's only happened eight times in the history of the show.
The actor tragically passed away in January 2008 from a drug overdose, just a few months before The Dark Knight was released in July of that year. Despite his passing, however, his role in the film immediately put his name in the ring for an Academy Award nod.
Low and behold, he ended up winning Best Supporting Actor for his work at the 2009 Oscars, where his grieving family—including his mother, Sally Bell, his father, Kim Ledger, and sister, Kate—took to the stage to accept the award on his behalf.
"Firstly, we would like to thank the Academy for recognizing our son's amazing work," his father began. "This award tonight would have humbly validated Heath's quiet determination to be truly accepted by you all here, his peers within an industry he so loved."