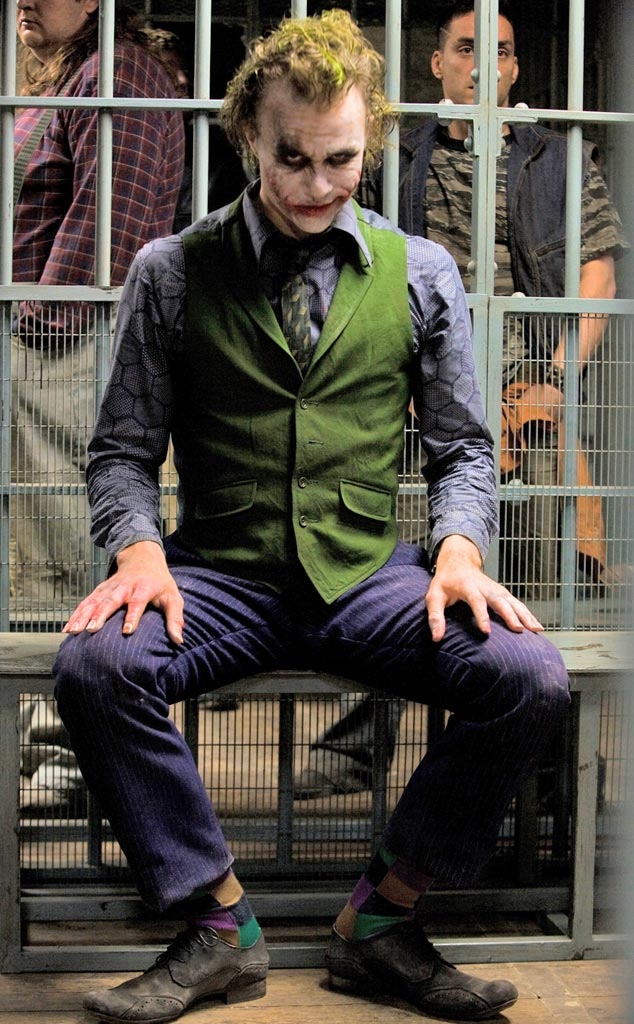 Moviestore/Shutterstock
The 2016 Oscars are quickly approaching, but for Heath Ledger's family, nothing could ever quite live up to the 2009 show.
As you probably recall, the late actor won an Academy Award posthumously—one of only eight times in the show's history—for Best Supporting Actor for his role as Joker in The Dark Knight.
Seven years have now passed, but Heath's father, Kim Ledger, (who accepted the award on his son's behalf) still beams over the "bittersweet" evening as though it were yesterday, explaining why the honor meant so much to both the actor and his entire family.
Frazer Harrison/Getty Images, Ash Knotek/Snappers/ZUMA Press
Speaking with The Hollywood Reporter, Kim, 66, recalled of the 2009 Oscars, "Bittersweet is probably the best way I can describe that night. It was only a year and a month since his passing. We hadn't got our heads around the tragedy of losing him, but at the same time, he was receiving such accolades for what he knew was his best work."
The honor was the most esteemed of his 98 awards Heath had received over his decades-long career. Kim explained, "It was peer recognition that was important to Heath and the Oscar was the epitome of that." 
The trophy currently sits at the Western Australian Museum in Perth as a part of a collection that includes the star's Dark Knight costume, letters, diaries and self-penned scripts. Though the plan is for all of it to remain as a part of a permanent exhibition, the Oscar statue will eventually be placed right where it belongs: in the hands of his daughter, Matilda.
The 10-year-old currently resides in Brooklyn with her mother, Michelle Williams, but when she is ready, all of Heath's memorabilia will be hers.
"Michelle is aware the Oscar remains secured with the museum," Kim said. "At the end of the day, everything is there for Matilda, and when she can take possession of it, it's all hers."