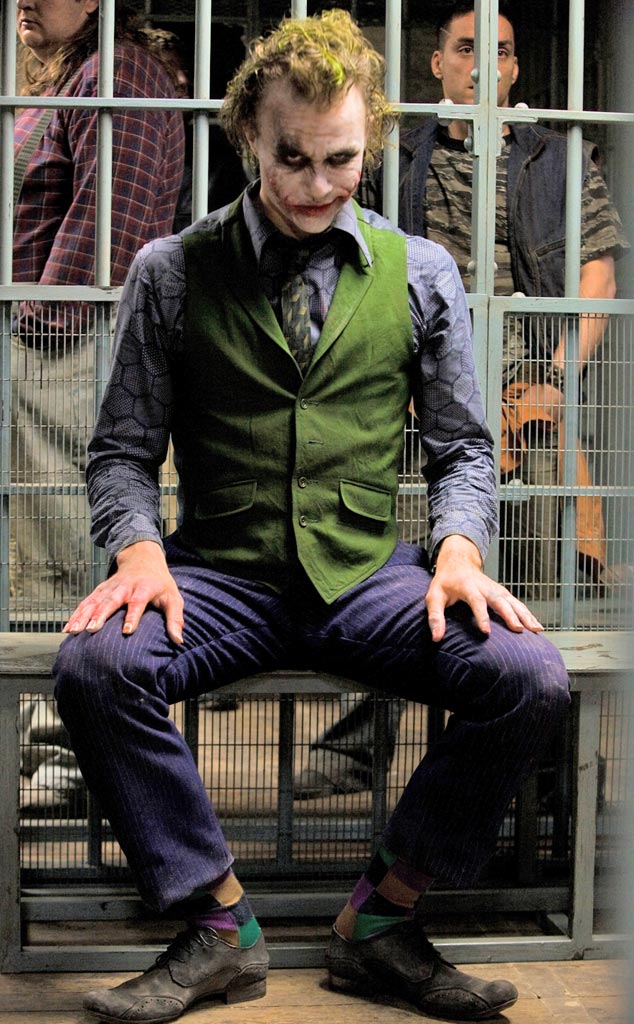 Stephen Vaughan/Warner Bros. Entertainment
The 2016 Oscars are quickly approaching, but for Heath Ledger's family, nothing could ever quite live up to the 2009 show.
As you probably recall, the late actor won an Academy Award posthumously—one of only eight times in the show's history—for Best Supporting Actor for his role as Joker in The Dark Knight.
Seven years have now passed, but Heath's father, Kim Ledger, (who accepted the award on his son's behalf) still beams over the "bittersweet" evening as though it were yesterday, explaining why the honor meant so much to both the actor and his entire family.