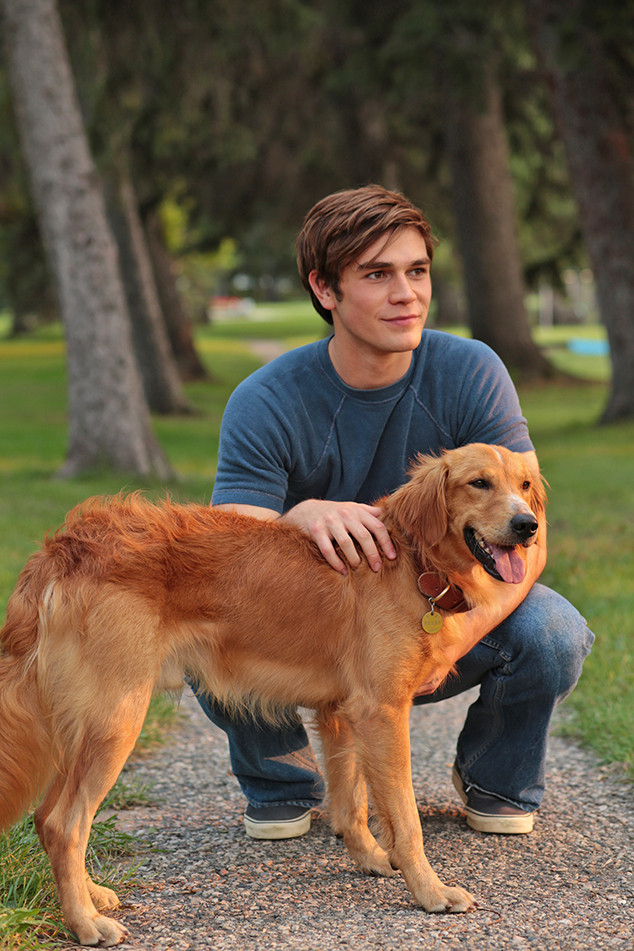 Universal Pictures
K.J. Apa has some thoughts about that controversial A Dog's Purpose video that surfaced shortly before the movie's debut.
The controversial footage seemed to show a German shepherd being forced into rough waters despite its obvious fright. But as soon as the video hit the Internet, the movie's stars spoke out against the video and the film's producer Gavin Polone wrote an op-ed in The Hollywood Reporter defending the film. Ultimately, American Humane said that there was no abuse on the movie's set and determined the footage was "misleading and edited."
Now, the A Dog's Purpose star is sounding off about the footage. Apa opened up to Vulture in a wide-ranging Q&A, and in it he addressed the "unfortunate" footage.