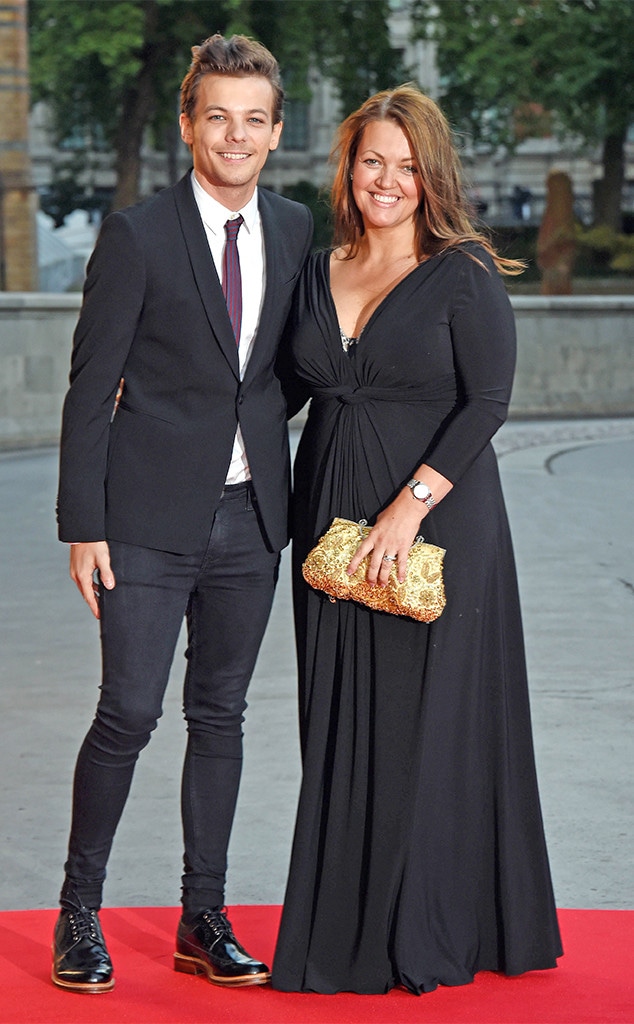 Stuart C. Wilson/Getty Images
Louis Tomlinson recalls how his mother told him 'very sternly" to keep pursuing his music career after she was diagnosed with cancer.
The One Direction singer's mother, Johannah, died at age 42 in December. She is also survived by six other children.
"It's not something that I feel 100 per cent comfortable talking too much about, but just quickly, when I first found out the news I kind of did want to throw the towel in," he said on the SiriusXM satellite radio show Hits 1 in Hollywood Tuesday, marking his first interview about his mother's death. "But it was my mum who said to me that I've just got to keep going. She told me very sternly that she wanted me to."
Days after his mother passed away, Louis performed his new debut solo song and collaboration with DJ Steve Aoki, "Just Hold On," for the first time—on The X Factor in his native U.K.
"It was tough, but I felt like it was nice for me to almost have a little send off for her," he said.
Freddie took his first steps today. I was ??????

— Briana Jungwirth (@realbjungwirth) December 25, 2016
Vivien Killilea / Getty Images for SiriusXM
Tomlinson also talked about his son, Freddie, whose mother is the singer's ex, Briana Jungwirth. The boy will turn 1 this weekend.
"I don't think it's changed my writing too much," he said. "It's not as if I'm writing songs about my son. I mean, I love him, obviously, but yeah, it's affected how I am as a person, a little bit. I'd like to say it's made me a bit more mature. I don't know if that's actually true."
Tomlinson also discussed Zayn Malik, who left One Direction in March 2015, months before the group began a hiatus. Malik released his debut solo single, "Pillowtalk," and album, Mind of Mine, in 2016.
"It's a strange feeling but it's nice," Tomlinson said. "I think a lot of us have spoken recently, me and Zayn have spoken recently, gotten to a point now where you can just really be happy for each other. Things have happened in the past, of course. It's great. His first song was an absolute smash and that's a great song."