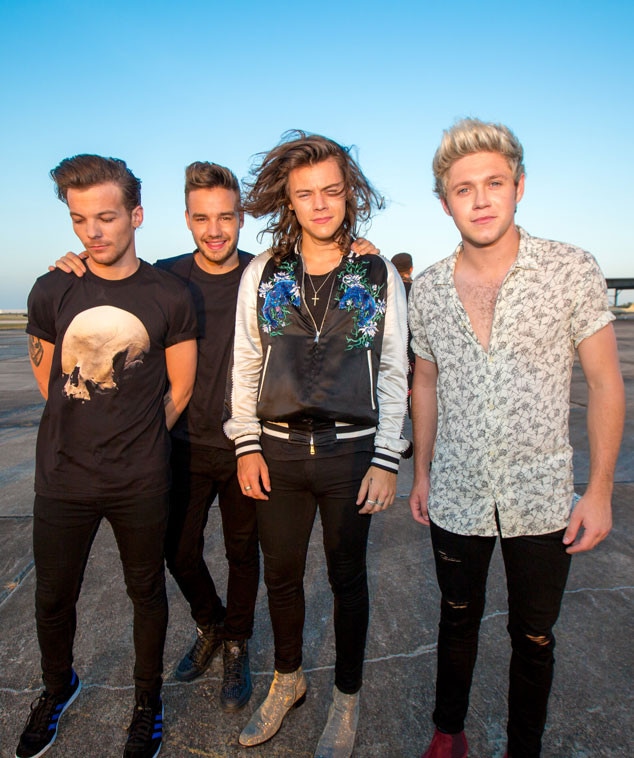 Sony Music
Directioners, prepare yourselves for more than a few changes!
E! News can confirm One Direction will embark on an extended hiatus starting in March.
"They are taking a hiatus so they can work on individual projects for a while but they are not splitting up," a source told E! News. "They will remain together and plan to work together in the future."
During the extended break, Liam Payne, Harry Styles, Louis Tomlinson and Niall Horan will "pursue their endeavors" while remaining close.
"They are great friends and fully support one another," our source shared. "They are very aware that they are able to work on their own stuff as well as remain together. This is an exciting time for them creatively and as a group."
The announcement comes just days after the group released their new music video for "Drag Me Down." So many fans flocked to watch the clip online that Vevo ultimately crashed.
"Drag Me Down" also was the first music video made since Zayn Malik quit the band. Back in March, the X-Factor U.K. alum announced that he was leaving the group in hopes of being a "normal 22-year-old who is able to relax and have some private time out of the spotlight."
Malik would later sign a record deal to help launch his solo career. "I guess I never explained why I left , it was for this moment to be given the opportunity to show you who i really am! #realmusic #RCA !!" the English singer wrote on Twitter.
As for the rest of the guys, all signs pointed to a group focused on making new music and pleasing their fans. In fact, the group was just performing in front of a sold-out crowd in Toronto where Styles fell onstage. Ooops! 
"They love working together," our source shared. "They envision a future together but with the freedom to do other things as well."
E! News has reached out to One Direction's rep for additional comment