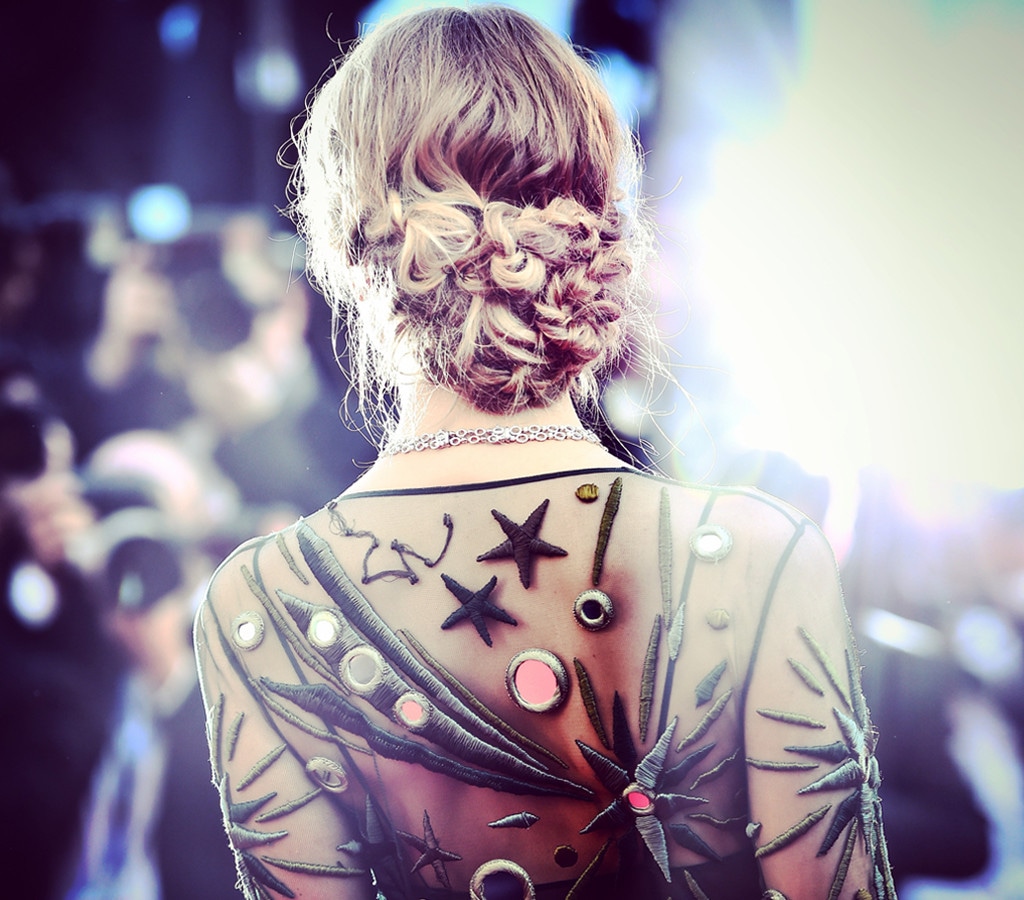 Pascal Le Segretain/Getty Images
The things we do to look good!
They say beauty is pain, but the invasive and non-invasive procedures celebs opt for can be just downright weird, too. We all know about the typical options: breast augmentations, nose jobs and even booty implants. But what about burning-hot lasers that sniper-attack stubborn back fat or a face lift that you can do during your lunch break? These treatments exist—and with relatively little to none recovery time.
We explain below.
Sculpsure
"Of the new procedures, Sculpsure has been embraced by celebrity clients as a great, scar-free way to address stubborn areas of body fat, whether it's a pooch on the lower abdomen, "bra fat" on the back, or the fatty bulge by the armpit that can make sleeveless tops awkward," said Dr. Kenneth Howe, a dermatologist at Wexler Dermatology.
Unlike CoolSculpting (Khloe Kardashian's fat-freezing secret to a killer body), Sculpsure uses lasers to target specific fatty tissues under the skin. Instead of obliterating a general area, it zeros on stubborn fat cells. You are basically strapped down, as a device heats up sections of your body. The temperature can cause major discomfort and mild pain often likened to severe menstrual cramps. Then your body is cooled down with another device. This process then repeats itself all over the problem area or until your one-hour session is over. You're left a little red and tender but about 12 weeks later, you'll see major results, like inches off your body.
The String Face-Lift
Here's one procedure you probably haven't heard of: The Silhouette InstaLift, or commonly called the String Face-Lift, an older service made popular in recent years by Hollywood It-derm Dr. Harold Lancer. Instead of major incisions and a hardcore recovery time (it's been dubbed the lunchtime face-lift) that come with the OG face-lift, the InstaLift takes a soluble sugar string and weaves it through the jawline. Small cones on the string instantly pull the skin up and provide a subtle lift. On a long-term level, the presence of the string produces collagen and elastic tissue, which gives you a tighter face. The barely-detectable string will dissolve on its own in six to 18 months, but expect the results to last for two to three years. 
Hand Injections
OK, we get face fillers, but injections for your extremities? No, these aren't just for hand models. 
"The loss of volume in the hands is one of the hallmarks of aging. Often the hands are neglected as most people focus on facial treatments," explained Dr. Jeremy Brauer. "Radiesse is an ideal filler to restore lost volume on the back of the hand. One of the many benefits of Radiesse is that it delivers immediate results for patients looking to restore volume in the aging hands. In addition to replenishing lost volume, Radiesse also stimulates collagen production to promote a more long-term improvement. In many patients, this treatment can last for up to one year." 
PRP and PRFM Treatments
You've heard of the Kim Kardashian's famous vampire facial, right? Well, that and PRP and PRFM (Platelet Rich Plasma and Platelet Rich Fibrin Matrix) treatments all have one thing in common: They involve extracting your own blood, which contain red blood cells and plasma with healing properties. "[The plasma] (obtained from drawing the patient's blood and processing it) can be applied after procedures such as micro-needling and laser resurfacing to boost results and shorten the healing time," noted celeb aesthetician Gina Marí. Think of it as a customized add-on to your service. "These products can also be injected into the skin to help stimulate collagen regeneration over time, and are also found to help stimulate hair growth in the scalp in areas of hair loss," elaborated the expert. 
Too squeamish to try this treatment? There's an at-home blood cream, which is infused with your own plasma...but it will cost you about $1,000 a jar. 
Nose Injections
Nose jobs are nothing new in Hollywood (who doesn't want a perfectly symmetrical profile?), but now there's a less permanent option: nose injections. That's right, nowadays celeb doctors are using filler (the same stuff stars use to smooth out wrinkles and define their cheekbones) to sculpt uneven nose bridges.
"Nose injections are definitely on the rise, as a non-permanent filler can easily help fix a defect in under an hour," explained Dr. Shereene Idriss, a dermatologist at Wexler Dermatology. "Just be sure you're going to someone reputable and experienced." Also note: You'll also have to go back about every six months for a touch-up.
What do you think? Are these celeb procedures worth it?