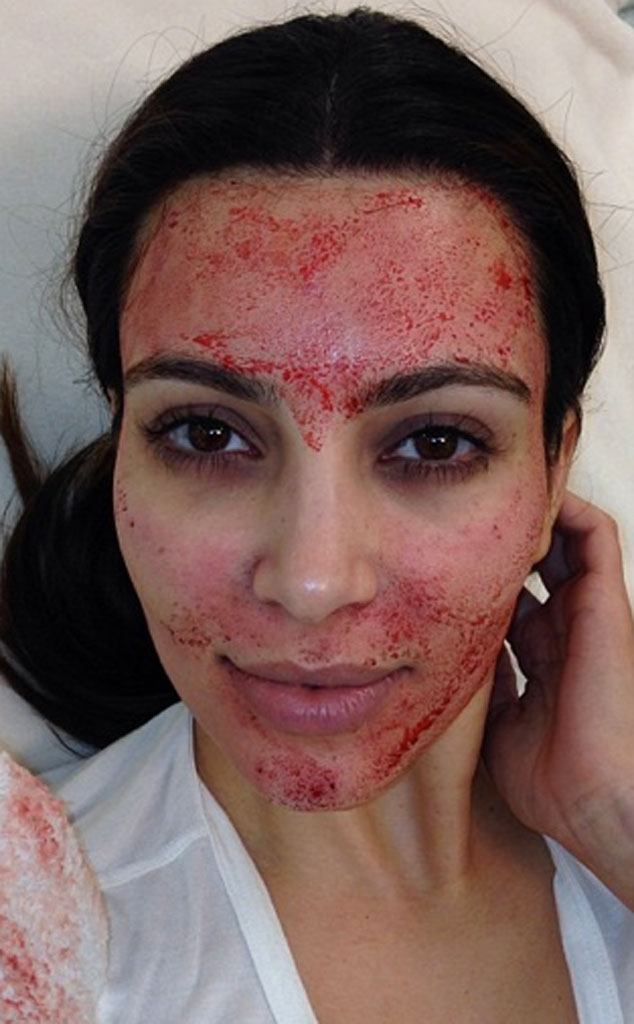 twitter
Just a warning, dolls: Do not try this at home!
On Sunday's Kourtney and Kim Take Miami, Kim Kardashian got a blood facial. Yes, you read that right! At BFF Jonathan Cheban's urging, the mom-to-be tried out the vampire-like skin treatment.
"I love trying anything that makes you look and feel youthful," Kim, 32, explained. The procedure involves drawing blood from your arm, spinning out the platelets and then splattering the blood back onto your face with very small needles.
Although Kim bravely tried out the treatment, she was a little surprised by the sensations it produced. "Oh my God!" she squealed. "I will never get a facelift if it feels like that!"
Kim Instagrammed two pictures of gory beauty procedure, captioning one, "Look what @jonathancheban did to me!"
Khloé Kardashian Odom got a kick out of her sister's vampire facial, too, tweeting, "Kim is crazy! LOL KKTM"
Crazy? Nah, we'll go with adventurous...and bloody hilarious.