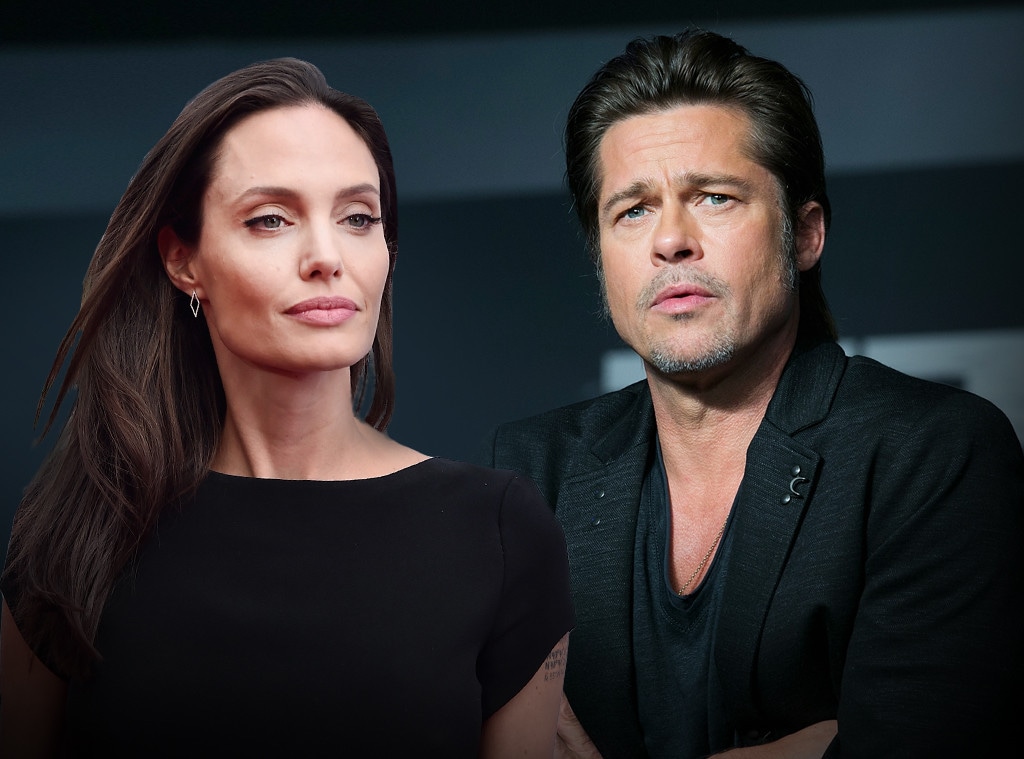 Getty Images
The war of words between Brad Pitt and Angelina Jolie continues. 
In new court documents obtained by E! News, the Oscar winner claims her ex is insistent on sealing divorce documents because he's "terrified that the public will learn the truth."
The development comes on the heels of a motion filed by the Allied actor's lawyers asking a judge to seal records Jolie filed involving their temporary custody agreement for their six children. Weeks earlier, his camp filed a request for an emergency hearing to seal the documents, though a judge denied the request as it was not considered an emergency. 
On the second motion, his lawyers alleged in the filing that Jolie and her attorneys had "exposed the children by making public the names of their therapists and other mental health professionals." Jolie "appears to be determined to ignore even agreed upon standards relating to the children's best interest and she is attempting to clear the way to put in the public eye any allegations she can, without regard to the impact on the minor children," the documents stated.
According to TMZ, the Maleficent star has since agreed to make such files private, but she also claims in the newest paperwork that Pitt, in blaming her for exposing their kids' information, is trying to "deflect from [his] own role in the media storm which has engulfed the parties' children."
"There is little doubt that [Brad] would prefer to keep the entire case private, particularly given the detailed investigations by the Federal Bureau of Investigation and the Dept. of Children and Family Services into allegation of abuse," Jolie's documents continue. 
"He has been cleared after thorough investigations by both FBI and Child Services, which included [Jolie's] cooperation," a source close to the actor told E! News. "Clearly her claims were considered in reaching  those conclusions and if she held back information, which she didn't, then isn't she then not representing the best interests of her children by holding it back?"
"Thankfully, after four months of on record statements, leaks and unnecessary and intrusive filings, she is coming around to realizing that confidentiality is actually in the best interests of her children and family," the source added.