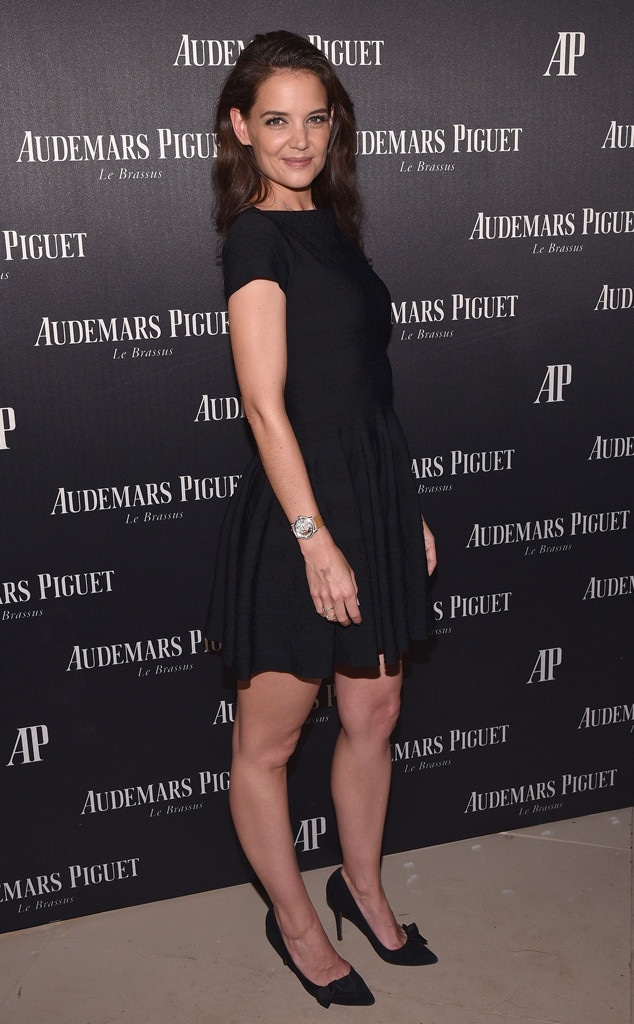 Bryan Bedder/Getty Images for Audemars Piguet
Katie Holmes made her relationship status clear with the New York Times: she's not married.
The Dawson's Creek alum opened up to the newspaper about her upcoming film directorial debut and relationship with her daughter, Suri Cruise, and ultimately clarified the one question that has been swarming her since her divorce from Tom Cruise: what's going on in her personal life?
"So are you still single, or is there a secret marriage we have to talk about?" the reporter asked, seemingly alluding to her rumored relationship with Jamie Foxx.
"Nooo, I'm not married," Holmes replied. "But thank you for asking."
Watch:
Time for Jamie Foxx and Katie Holmes to Go Public?
She might not be married, but she didn't say she wasn't dating, either. As usual, Holmes continues to keep fans on their toes, but she's crystal clear about how close she is with her 10-year-old mini-me. The actress dedicates her forthcoming project, All We Had, to her daughter, and tells the New York Times that it's because she always wants Suri to know she's the most important part of her life.
"It was my first film, and I want her to always know that she's the inspiration behind everything, and so hopefully it means something as she gets older," she explained. "Just to let her know how important she is." 
What's also important to Holmes, however, is keeping the "Hollywood" out of Suri's life as much as possible.
"I try to make our world very much an environment that's just all about being a kid without too much of Hollywood coming into that. And I just enjoy it," she said. "Honestly I think that there are so many books and opinions about how to be a great mom, and you have good days and bad days, and sometimes you do great and sometimes you could have done better. But I have to say I'm really enjoying having a 10-year-old. She's a remarkable person."