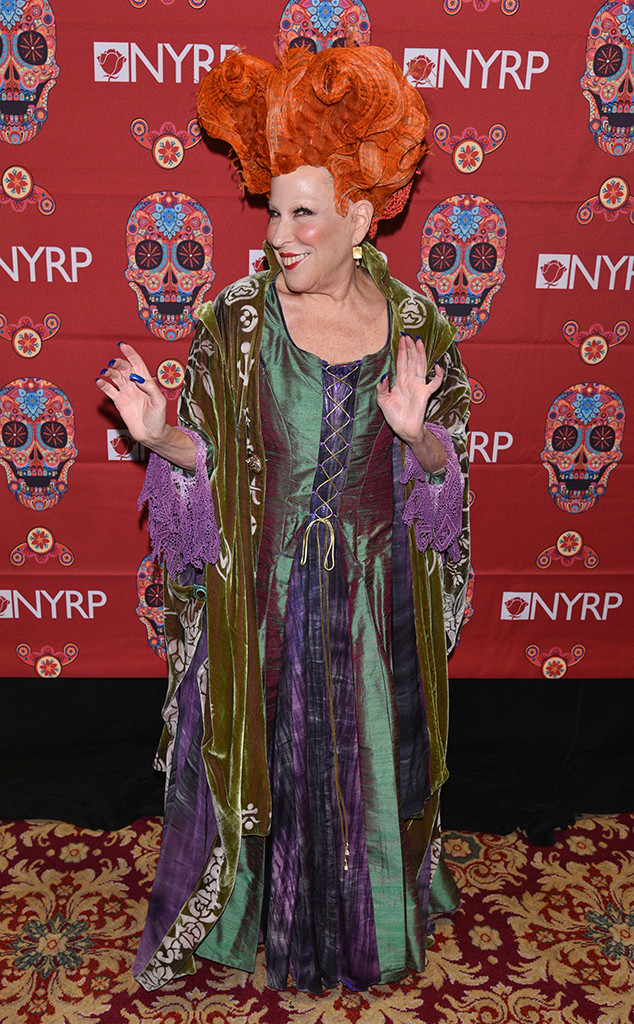 Erik Pendzich/REX/Shutterstock
Hopefully this doesn't take 300 years!
If Bette Midler's Halloween activities this year say anything, it's that she's determined to make a sequel to her cult hit Hocus Pocus. The singer-actress' dressed as her iconic onscreen character, Winifred Sanderson, for an event this year, giving fans hope that the Sanderson sisters, played by Midler, Sarah Jessica Parker and Kathy Najimy, could make it onto the big screen again.
The Beaches star also breathed more life into the Hocus Pocus 2 dream when she told Billboard that she would love to do another installment. "You don't get to see women doing slapstick too much, and in the movie you can see that we're having a blast," she told the magazine. "For the life of me, I can't understand why there's not a sequel."