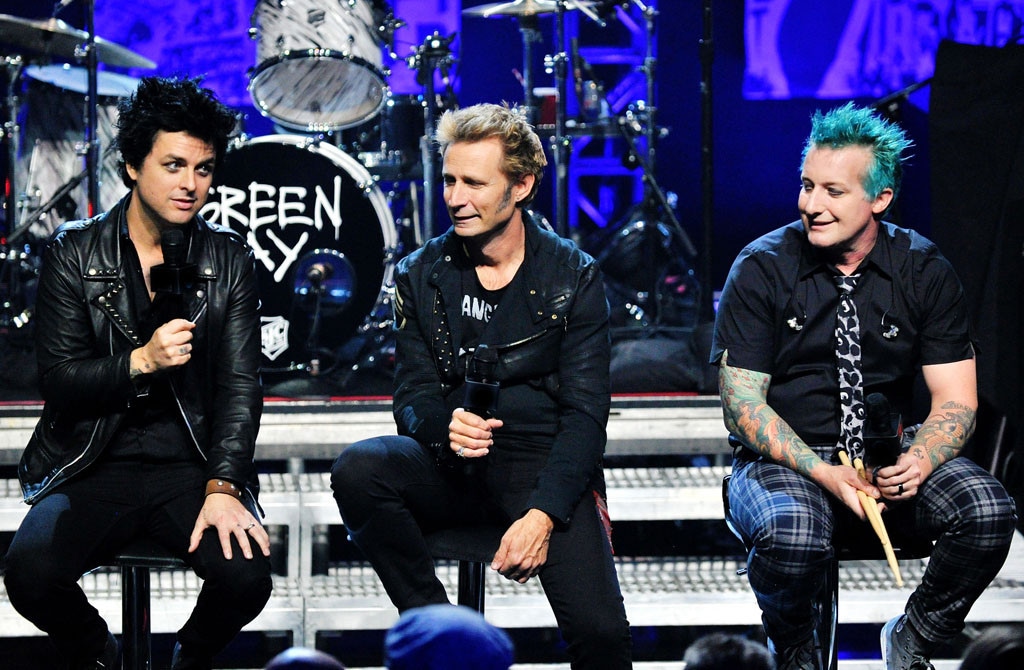 Jerod Harris/WireImage
We're still weeks away from the 2016 American Music Awards and the show is already chock-full of some of the biggest names in the music biz.
E! News has exclusively learned that none other than Green Day will be performing come Nov.20.
The longtime rock band has just released their 12th studio album—as well as third No. 1 album—when they dropped Revolution Radio.
Green Day has one not one, but three American Music Awards in the past and count themselves as 10-time nominees for AMAs. Impressive!
Twenty One Pilots, who had a banner year with "Stressed Out," "Ride" and "Heathens," will also make their performance debut at this year's show. They are also first-time AMA nominees in three categories: Favorite Duo or Group—Pop/Rock, Favorite Artist—Alternative Rock, and Artist of the Year.
Just yesterday, E! News reported that the 2017 Super Bowl Half Time show headliner herself, ahem, Lady Gaga, will be taking part in this year's American Music Awards as well.
The pop star joins previously announced show opener Bruno Mars, as well as Sting, this year's American Music Award of Merit honoree. "Bringing #JOANNE to the @AMAs on 11/20!" she tweeted Tuesday. "See u there! #AMAs."
Drake currently leads the way in having the most nominations this year with 13 chances to take home a trophy. Meanwhile, his former lady love Rihanna isn't so far behind with a whopping seven nominations for her hit album Anti.
Fans determine who the winners will be, and voting is open in all categories except New Artist of the Year Un-leashed by T-Mobile, which will open Nov. 2. Fans can choose their favorites in all categories once per day, per platform, by casting their votes at AMAvote.com or by posting a tweet that includes the nominee's Twitter handle, the category name and #AMAs within the post(s). For New Artist of the Year Un-leashed by T-Mobile, fans can vote 100 times per day, per platform.
The American Music Awards will be broadcast live Nov. 20 at 8 p.m. on ABC.