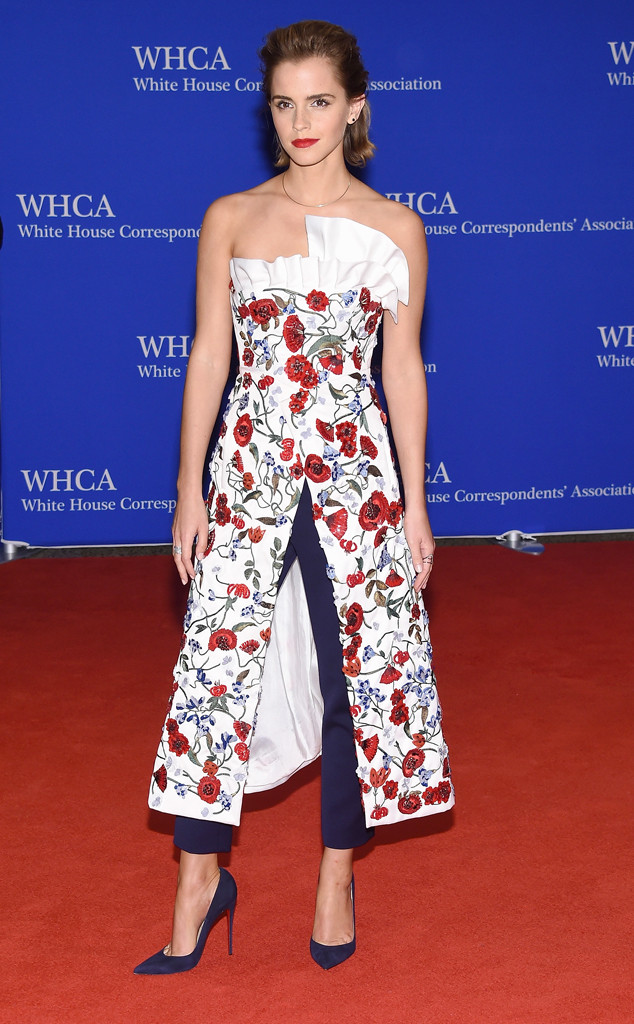 Larry Busacca/Getty Images
British star Emma Watson has a lot to say about the upcoming U.S. presidential election.
The Harry Potter alum and vocal feminist turned to social media to publish powerful words on her thoughts about Donald Trump and Hillary Clinton's political race. Wishing she could vote for Hillary, Watson explained why it's more important than ever for women to vote.
"It has been excruciating to sit on the sidelines in the months leading up to this election," she writes. "Goodness, I wish I could cast a vote. We know one of the most reliable indicators of peace and prosperity, nationally and globally, is not a country's level of wealth, democracy, or ethno-religious identity; but how well its women and worlds are treated (Sex and World Peace by Valerie Hudson)."