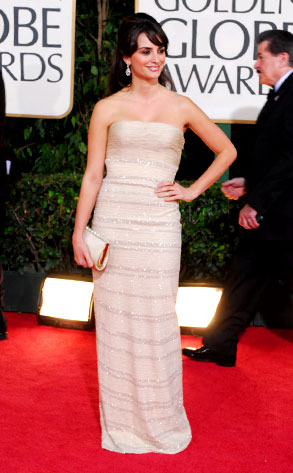 Dave Bjerke/NBC
Woody Allen's Vicki Cristina Barcelona is a comedy.
But when newly minted Oscar nominee Penélope Cruz was working on the film, she didn't find anything all that funny about her character. She plays Maria Elena, a gun-wielding, whack job who gets mixed up in a relationship with her ex-husband (Javier Bardem) and American tourist Cristina (Scarlett Johansson).
"When we were in the middle of shooting, I felt like I was doing the most intense and disturbing drama I ever did in my career," Cruz told me earlier today. "I never laughed until months later, when I saw the movie with an audience. At the beginning, I remember feeling like, 'Why are they laughing?' "