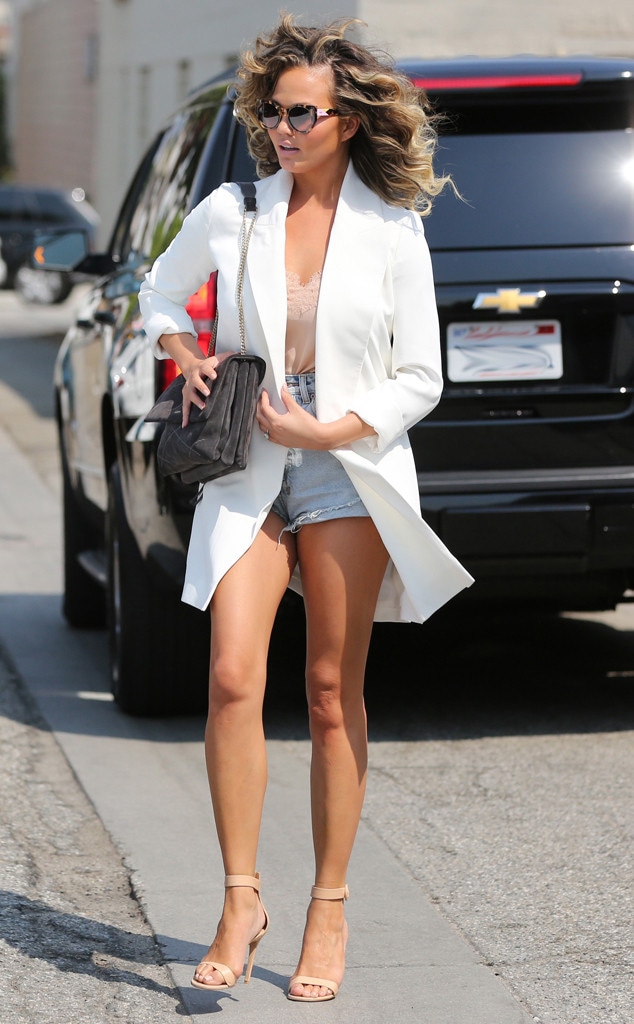 EVGA / AKM-GSI
Chrissy Teigen has had enough. 
Just as famous for her social media activity as she is for her modeling background and television hosting, the 30-year-old mother has successfully turned her Twitter activity into must-read material over the years.
However, as her celebrity has grown, so has her social media criticism. Ultimately, after commenting on the televised debate unfolding between the vice presidential nominees Tuesday night, Teigen decided to shut people out of her profile.  
"Is your account on private now?" one fan asked the star. "Yeah. Not strong enough anymore," she answered. 
The Lip Sync Battle co-host followed up with an extended explanation about what drove her to limit access to her account. 
"It's not haters or trolls or generally mean people," she wrote. "I just feel like I am absorbing bad shit 24/7. My body and mind cannot handle it anymore."
Teigen is hardly the only celebrity to face unrelenting negativity on the Internet. After discussing Taylor Swift's squad during an interview with Glamour, Demi Lovato has had to put on a virtual suit of armor. 
"To be honest, and this will probably get me in trouble, I don't see anybody in any sort of squad that has a normal body," she told the magazine. "It's kind of this false image of what people should look like. And what they should be like, and it's not real." As the comment made headlines, the "Confident" songstress took to none other than Twitter to fend off the naysayers. 
"I get asked questions. I answer them. Sue me," she wrote. "Also don't forget that words can be taken out of context when doing interviews.. still not apologizing for saying what everyone want to say." 
"I don't understand why people care so much about what I say in interviews? Do y'all watch the news? Don't y'all got shit to worry about?," the former Disney star added.
The situation came to a head when the 24-year-old revealed she has plans to step away from the spotlight for 2017. "So excited for 2017. Taking a break from music and the spotlight," Lovato announced. "I am not meant for this business and the media." 
As it seems, that feeling is not so rare in Hollywood. When asked by a fan if she was coming back, the singer said, "Dunno. It doesn't feel worth it anymore. I'd rather do charity work tbh."