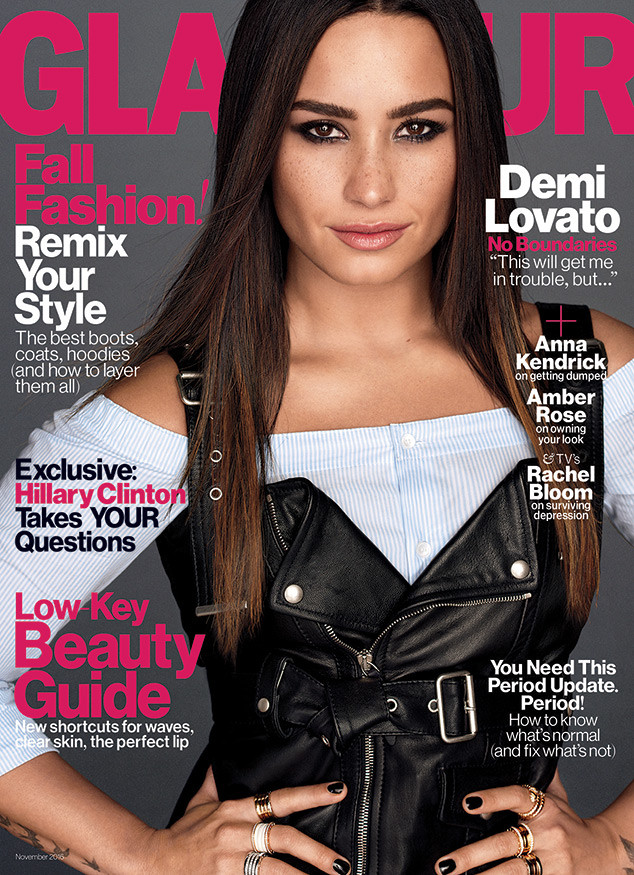 Carter Smith/Glamour
It's no secret Demi Lovato is unafraid to voice her opinions.
And, in Glamour's November 2016 issue, the singer does just that.
Let's begin with Taylor Swift. In May, Lovato tweeted, "Don't brand yourself a feminist if you don't do the work." It was a bold statement, considering Swift rebuilt her brand on the power female friendships. But Lovato doesn't regret what she said about Swift and her squad. "I think in certain situations, certain people could be doing more if they're going to claim that as part of their brand," the 24-year-old "Body Say" singer says. "To be honest, and this will probably get me in trouble, I don't see anybody in any sort of squad that has a normal body. It's kind of this false image of what people should look like. And what they should be like, and it's not real."