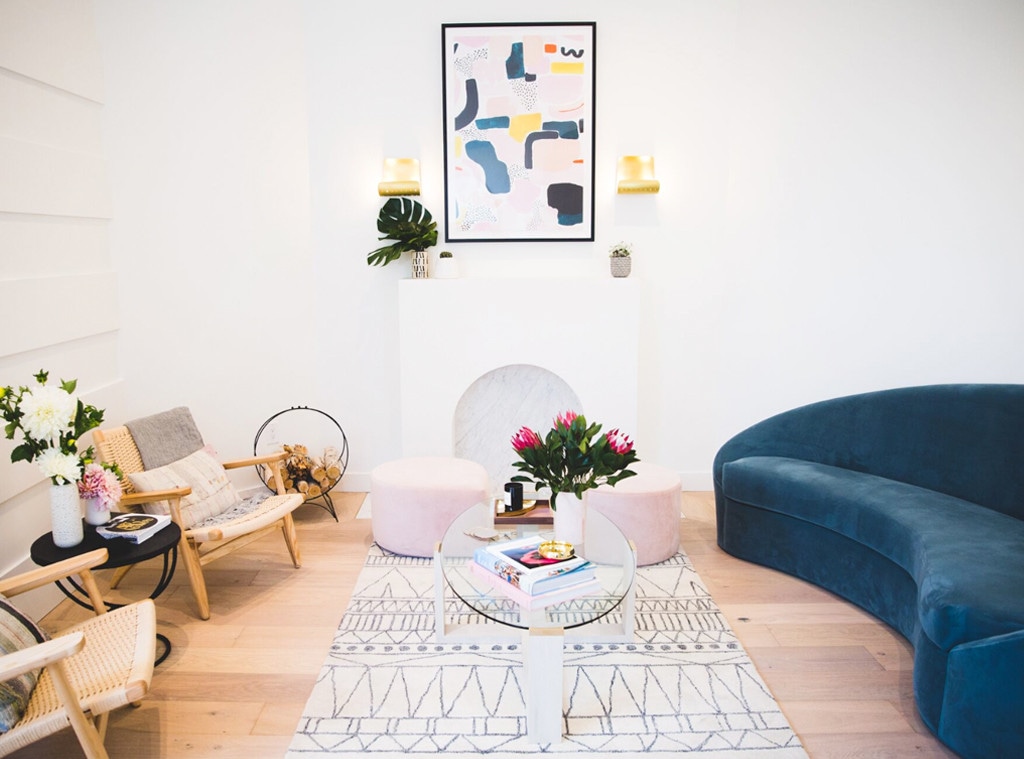 Betsy Newman
Fact: Celebs have gorgeous skin—but, sometimes, it takes more than just night creams to get there.  
Red-carpet-worthy complexions that glow from every angle are very intentional. Sure, A-listers have hardcore skin-care regimens in general, but when it comes awards-show prep, they step up their game even more. About a week out, the stars do bonus treatments to ensure their skin is as plump and blemish-free on big days like the Emmys, which just so happens to be this Sunday.
To find out how exactly they're prepping their faces for that day-of flawless glow, we had a consultation with Dr. Nancy Samolitis of Facile Dermatology + Boutique, a dreamy skin clinic (just look at their interiors) in West Hollywood.
What exactly are celebs doing to get ready for the Emmys? Start reading.
The Goal: "Specifically, before an event, celebs want their skin to have an instant glow," she said. Emphasis on instant. They typically book appointments with a few days to spare, so it needs to be something that heals quickly and doesn't do much damage. "The goal is to have minimal recovery time where there's not a risk of bruising or peeling or something that they would then have to cover up with makeup at an event," she explained. 
To Get That Immediate Glow: For an instant lift, the pro's number one pick is a Laser Genesis treatment, which rings in at $250 a session or $800 for a series of four. It targets any inflammation in your skin (think: active acne breakouts, rosacea or just general redness). There's no down time, and your skin will look instantly refreshed. "It's going to help calm your skin down, whereas sometimes harsher treatments, like microneedling, can stimulate somewhat of an acne purge," she warned. The extra-hot laser gently heats the skin, addressing the deeper layers and shrinks the microvasculature (a.k.a. reduces the appearance of blood vessels). "It not only helps with the blood vessels you can see on the surface, but it also helps with the deep ones," said the pro. It basically gives you clearer skin right away. 
What It Does: First, gel is applied to your clean face, and you're given a pair of goggles to protect your eyes from the bright light of the laser. "The laser is a yellow light, and yellow targets red," she explained. That means it erases redness you can see in the mirror. As for the treatment, there are two parts: The first part treats pimples to make them go away faster, and the second part heats up the whole face to prevent any additional breakouts. "The tip of the laser is chilled, like a crystal window that protects the top layer of the skin, so that you can safely heat the deeper layer," explained the pro. 
What It Feels Like: The initial zaps are very specific and faintly intense. "It feels like a hot oil splash," and it did. "When people have an emergency pimple before an event, this is a great way to make it go away fast," she said. The second part heats up the all of the skin, but doesn't actually come in contact with your skin. "Your job is to tell me if it's getting to hot," she said. It didn't ever get unbearably hot. She waved it over each area of the face (the cheeks, chin and forehead) until the machine read 1,000 pulses, and the goal was to stay between 38 and 41 degrees Celsius. "I guarantee that if it hits 42, you'll say ouch," she said.
The Results: The whole process takes about 15 minutes. My face felt refreshed and it didn't look red, like I was expecting. That night at dinner, someone I had never met complimented me on my glow. The same thing happened the next morning at work—my coworkers couldn't stop gushing about how great my skin looked.
All in all, this red-carpet treatment stacks up. 
Watch:
How Celebs Get Picture-Perfect Skin for Awards Season