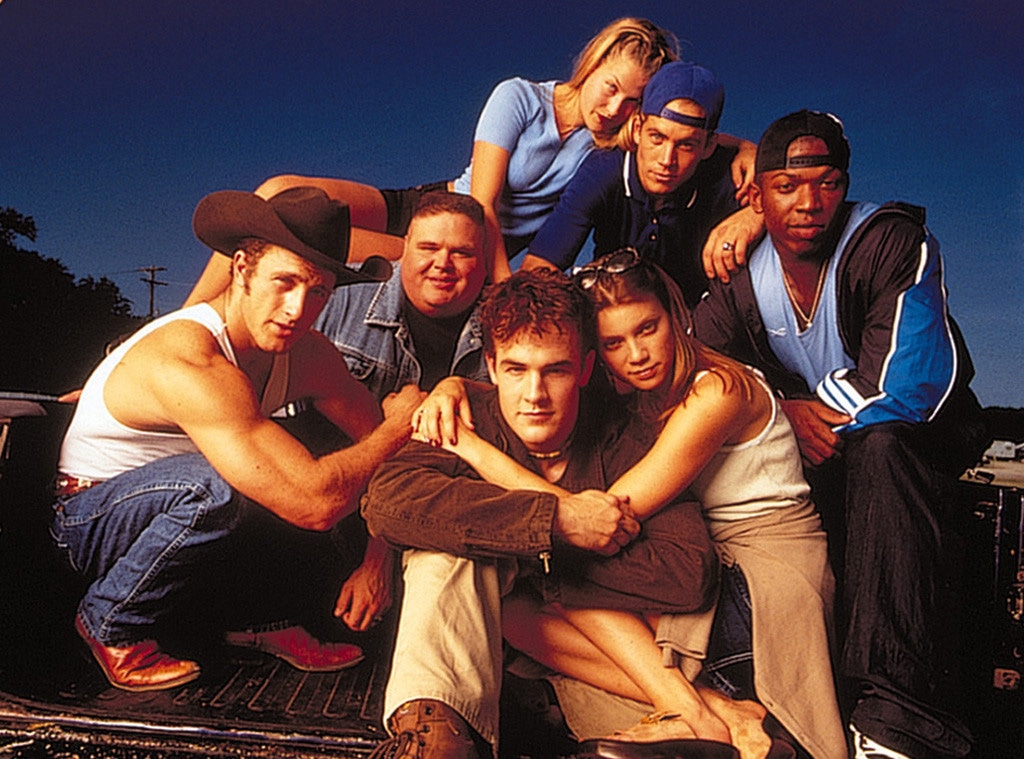 Paramount Pictures
Clear eyes, full hearts—wait, wrong show!
But fear not, Friday Night Lights devotees: CMT is ready to fill the football TV show void in your heart that's been there ever since Coach Taylor delivered his final inspirational speech with a new show inspired by another classic high school football movie, Varsity Blues.
E! News has confirmed that the network has ordered a script from Varsity Blues writer W. Peter Iliff, so the project is in the verrry early days of development—but still, you could soon have another Texas high school football drama to convince all your friends to watch.
Varsity Blues, which hit theaters in 1999, stars James Van Der Beek as a back-up quarterback who must step in when his team's star QB is injured (sound familiar?), all the while fighting against his football-obsessed dad ("I don't want your life!") and abusive coach. The coming-of-age drama also starred Paul Walker as the injured QB, Ali Larter as his girlfriend (and wearer of that infamous whipped cream bikini), Amy Smart as Van Der Beek's girlfriend, and Jon Voight as the strict coach.
CMT is in the middle of beefing up its scripted fare, having saved Nashville from cancellation (praise Rayna James' hair!), ordered a second season of the Billy Ray Cyrus comedy Still the King and is debuting the musical event series Million Dollar Quartet later this year (based on the Tony-winning stage musical about the historical 1956 collaboration between Elvis Presley, Johnny Cash, Jerry Lee Lewis and Carl Perkins).
Watch:
James Van Der Beek Talks New Show