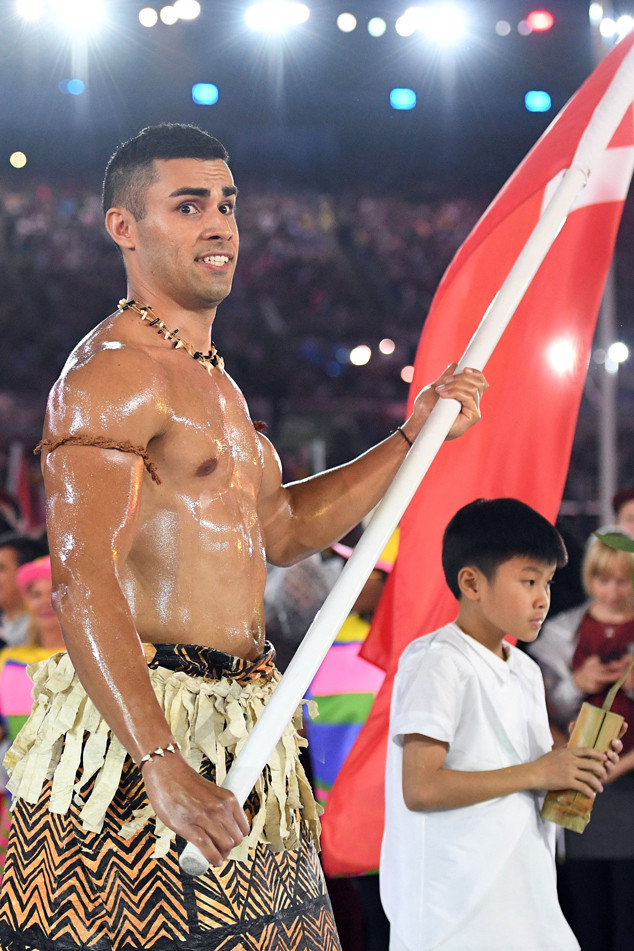 LEON NEAL/AFP/Getty Images
Introducing the man with the glistening torso...
When Tonga's flag bearer Pita Taufatofua was first introduced to the world during the Olympic opening ceremony Friday night, the Internet immediately set ablaze with questions about the oiled up athlete from the Polynesian kingdom.
The 32-year-old competitor returned to Today on Monday dressed in his decorated cloth and ornamental waist girdle to react to the frenzy he sparked and answer some questions about his shining physique.
"I was walking through the opening ceremony, and someone came up to me, they were just taking photos nonstop, and they said to me, 'You know you're trending on Twitter in every major country?'" he told the co-hosts. "Once I had a look, it had just gone everywhere."
His eye-catching ensemble was a nod to Tonga's history. "For us it was important to get our culture out to the world,'' he said during the interview. "I said to them I want to march in what our ancestors wore 200 years ago and this is what it was."
As for the coconut oil, the substance also has cultural roots and is considered an expression of ancestral ties to Tonga and the symmetry of the human body, according to Taufatofua.