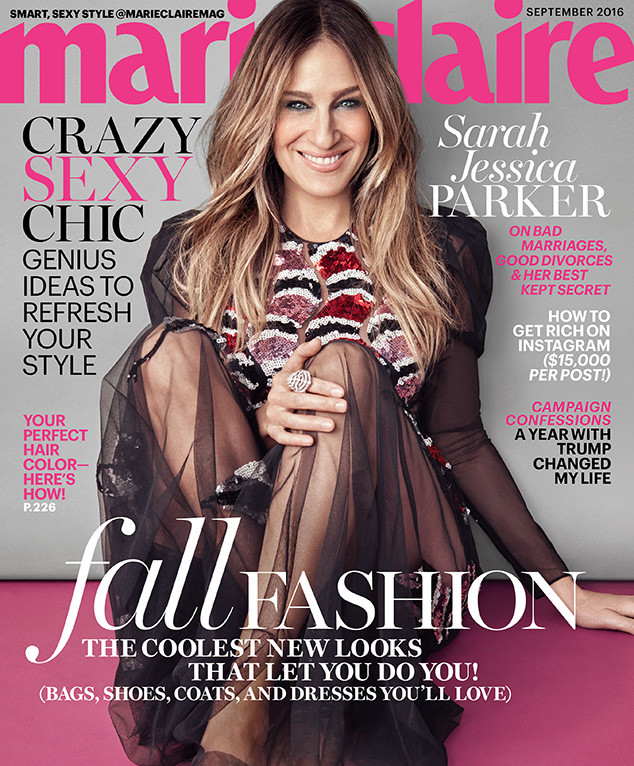 Michelangelo di Battista/Marie Claire
Sarah Jessica Parker is getting candid about some of the hottest topics in the U.S.
The Divorce star covers the September issue of Marie Claire magazine and isn't holding back when asked about passionate issues such as feminism and the gender pay gap. But don't call her feminist because she doesn't believe in that word. "I am not a feminist. I don't think I qualify. I believe in women and I believe in equality, but I think there is so much that needs to be done that I don't even want to separate it anymore," she tells the publication.
"I'm so tired of separation. I just want people to be treated equally."