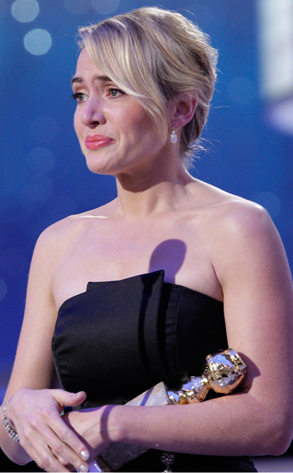 Chris Haston/NBCU Photo Bank
Slumdog Millionaire took a big bite out of the celluloid competition—and a big step toward Oscar—with four awards, including Best Picture, Drama and Best Director for Danny Boyle at Sunday's 66th Annual Golden Globe Awards.
But the heartwarming little-film-that-could wasn't the only one who milked the spotlight, thanks to some golden moments for Kate Winslet, Mickey Rourke, Heath Ledger, Tina Fey and John Adams.
Winslet proved a one-woman victory machine, sweeping the Best Actress, Drama, and Supporting Actress categories for her drastically different turns as a discontented 1950s-era housewife in Revolutionary Road and as a guilt-ridden former concentration camp guard who has an affair with a teenager in The Reader.