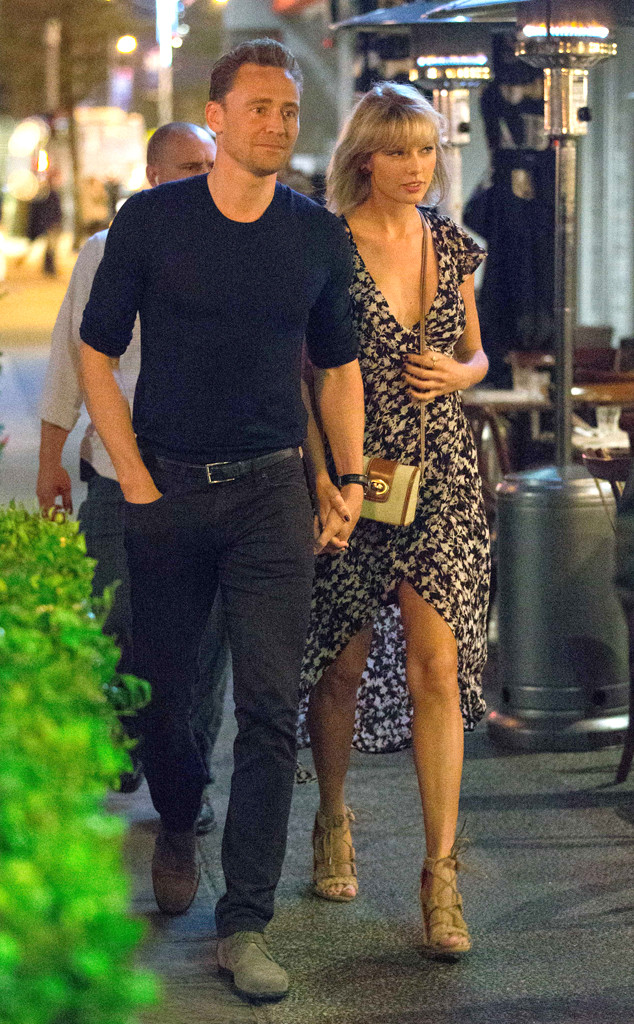 Splash News
Taylor Swift and Tom Hiddleston are heating up on all fronts.
With the aftermath from Kim Kardashian's Snapchat videos continuing to unfold, a source tells E! News exclusively that Tom is helping his girlfriend feel better. "Tom is not annoyed by the negative media attached to Taylor," the insider tells us. "He knew that would come with the course of dating her. He has been supporting her and enjoying the time he's having with her. They're having a great time and are always laughing."
As for how the "Style" songstress is feeling about everything that happened with Kim and Kanye West, the source adds, "Taylor is not happy about what happened with Kim and Kanye. She thinks they are using her to get even more publicity."
Although the videos made it clear that Taylor approved certain lyrics in Kanye's song "Famous," our source tells us that she has no intentions of partnering with him again. "She is not a fan of Kanye and won't ever work with him or talk to him again at this point," the source says.