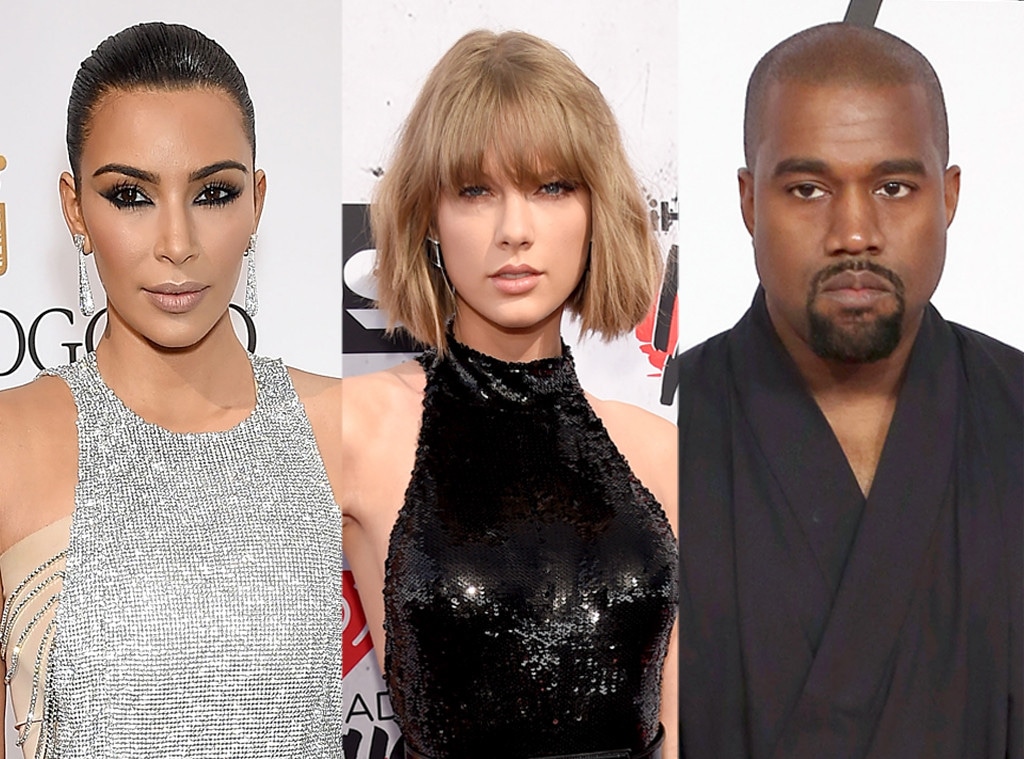 Stephane Cardinale - Kevin Mazur-Taylor Hill / GettyImages
We've heard from Kimye, but now it's time to get Taylor Swift's perspective.
Shortly after Kim Kardashian shared video footage of Kanye West's phone call with Taylor regarding certain lyrics from the track "Famous," the "Shake It Off" singer shared new insight on what was and wasn't discussed in the call.
"Where in the video of Kanye telling me he was going to call me 'that bitch' in his song? It doesn't exist because it never happened. You don't get to control someone's emotional response to being called 'that bitch' in front of the entire world," the post began. "Of course I wanted to like the song. I wanted to believe Kanye when he told me that I would love the song."
She continued, "I wanted us to have a friendly relationship. He promised to play the song for me, but he never did. While I wanted to be supportive of Kanye on the phone call, you cannot 'approve' a song you haven't heard."
Taylor went on to express her hopes to not be a part of this conversation for much longer.
"Being falsely printed as a liar when I was never given the full story or played any part of the song is character assassination," she explained. "I would very much like to be excluded from this narrative, one that I have never asked to be a part of, since 2009."
As for her caption to the post, the Grammy winner wrote: "That moment when Kanye West secretly records your phone call, then Kim posts it on the Internet."
Speculation regarding how much was communicated between Taylor and Kanye before the release of "Famous" has gone on for several months. In several Snapchats posted Sunday evening, Kim provided a glimpse into portions of the phone call exchanged by the music performers.
Watch:
Kim Kardashian's Snapchat Exposes Kanye's Call to Taylor
"For all my Southside n-----s that know me best / I feel like me and Taylor might still have sex," Kanye said when reading a portion of the lyrics to the song.
Taylor replied, "Umm, yeah go with whatever line you think is better. It's obviously very tongue in cheek either way. And I really appreciate you telling me about it, that's really nice."
Later on in the conversation, Taylor confessed: "If people ask me about it I think it would be great for me to be like, 'Look, he called me and told me the line before it came out. Jokes on you guys, We're fine.'"
None of Kim's Snapchats, however, feature video or audio of Taylor approving the lyrics "I made that bitch famous."