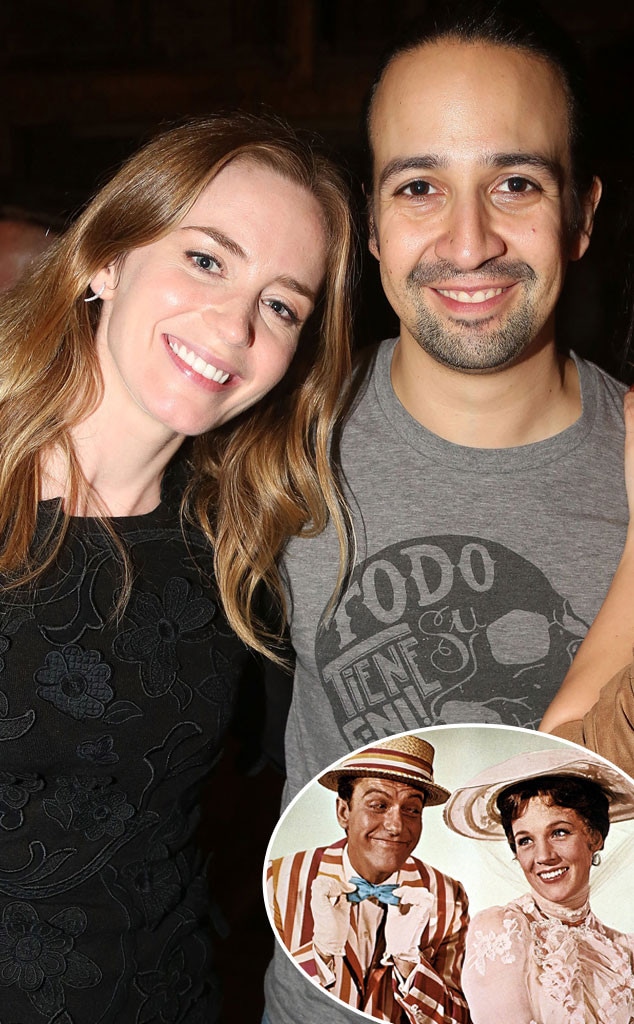 Bruce Glikas/FilmMagic, Walt Disney Pictures/Entertainment Pictures/ZUMAPRESS.com
UPDATE: A source tells E! News that the Julie Andrews appearance may not be happening as of Oct. 10, 2016.
The upcoming Mary Poppins sequel just got even better.
We already know that Emily Blunt and Lin-Manuel Miranda are set to star in the Rob Marshall-directed musical movie, but now I'm hearing...plans are also underway for Julie Andrews and Dick Van Dyke to appear in the film.
Yup, the original Mary Poppins and Bert!
Details about their appearance are unknown. A rep for Andrews says there have been "no discussions" about the Hollywood legends popping up in the film.
The original 1964 film won five Oscars, including the best actress in a leading role statuette going to Andrews.
Blunt will star as the title character in the new film with the Tony-winning Hamilton impresario playing a lamplighter named Jack.
Watch:
Lin-Manuel Miranda Teases Disney's "Mary Poppins" Sequel
When I chatted with Miranda at the Tony Awards in June he said he didn't know if Andrews was going to be a part of the project.
He did say the script wasn't "done yet," but he also gushed, "I've heard the songs and they're amazing."
E! News confirmed last week that Meryl Streep was in talks to join the cast as Mary Poppins' cousin Topsy.
Disney has set Mary Poppins for a Christmas 2018 release.