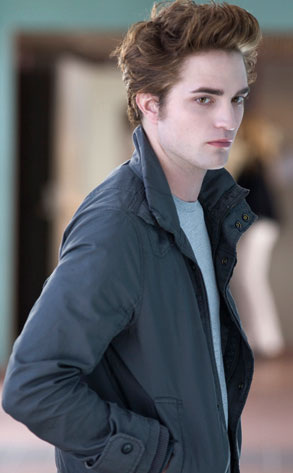 Summit Entertainment
Robert Pattinson will be back, and so will Kristen Stewart.
And we're happy to report that it was just announced this afternoon that Taylor Lautner will be coming back, too. 
We're talking, of course, about New Moon, the OMG-cannot-wait-for-it sequel to Twilight. And we just got some fresh info on the new blood that director Chris Weitz is on the prowl for...
We got our hands on a casting breakdown for the movie. According to the document, Weitz & Co. are looking for at least six people to play Quileute Indians, all of whom eventually morph into wolves.
As well, while shooting is set to begin in March in Vancouver, they'll also be filming in Italy.
Yup, Weitz & Co. are looking for Italian vampires: five men and two women. No surprise really, but all of them are described as being, among other things, "beautiful," "handsome" and/or "elegant."
Latest rumors to hit the Internet buzz that Disney stars Vanessa Hudgens and Brenda Song are being considered for roles.
We've got no confirmation on that (reps for both say they've heard nothing of the sort), but it's got us thinking about who might be next in the rumor mill—Selena Gomez, maybe?