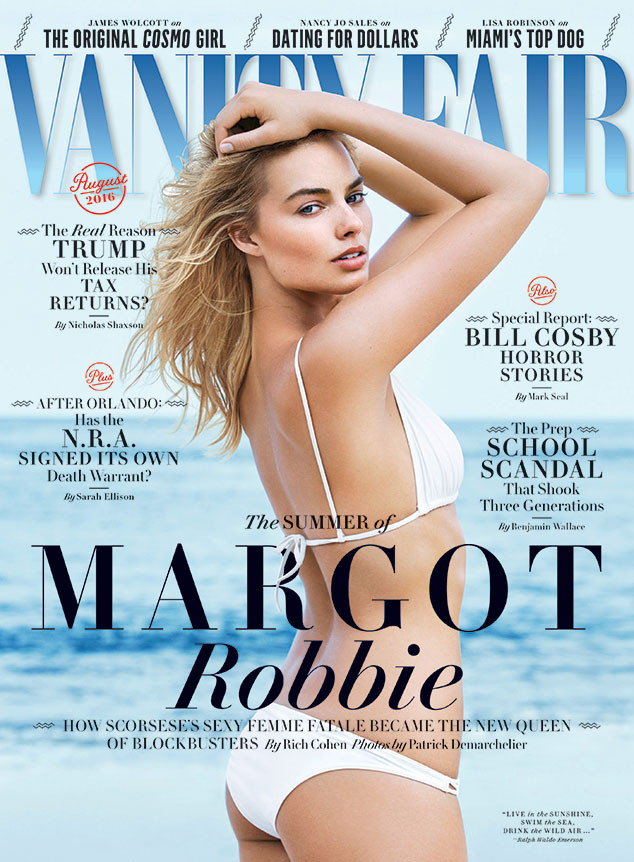 Patrick Demarchelier
It was the film that launched her into Hollywood stardom, but for Margot Robbie, the Wolf of Wall Street was a different kind of first.
Glancing at the Australian native's sultry new Vanity Fair cover would convince strangers that Robbie is comfortable in her skin, but even an endless supply of self confidence could not have prepared her for stripping naked to film a sex scene alongside the legendary Leonardo DiCaprio.
For seasoned Oscar winners like Reese Witherspoon and Natalie Portman, filming a sex scene can still be the most awkward task on the job after filling decades of roles. However, for the 26-year-old newcomer, Wolf marked her first full faux romp.
"I hadn't done a proper sex scene before. I'd done scenes where it's leading into sex or sex has just finished, but I hadn't done a start-to-finish sex scene like I did in Wolf," she told the magazine. "That was my first."
"Tons of people are watching you," the starlet admitted. Regardless of her inner apprehension, there was no turning back. "There isn't an option. It's just like, This is what you need to do—get on with it. The sooner you do it, the sooner you can stop doing it."