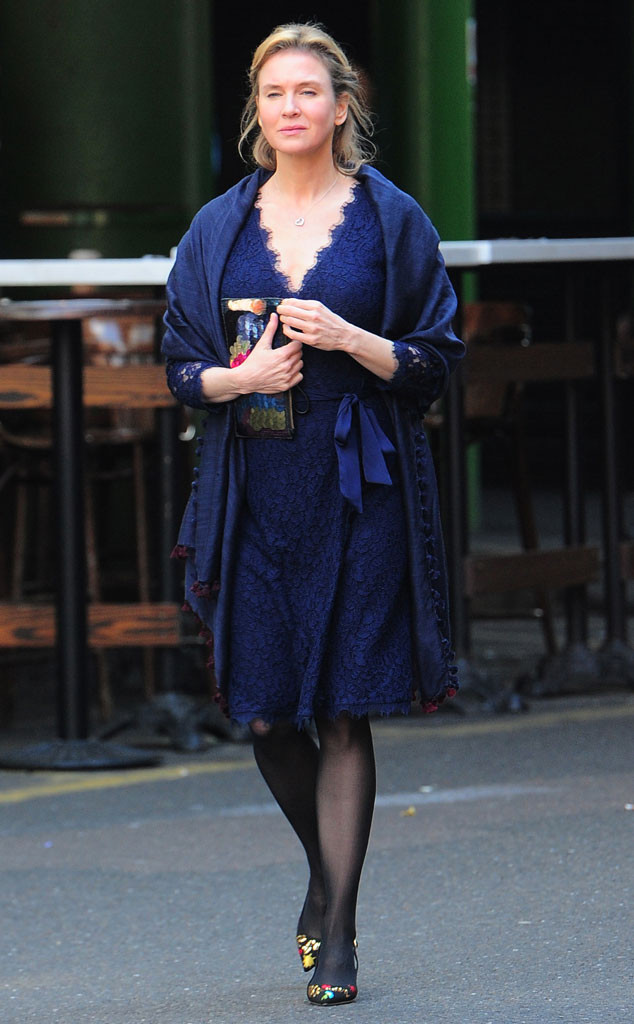 Xposure/AKM-GSI
Renée Zellweger's looks are once again being called into question. However, this time, the questions are coming from a professional film critic.
After a multi-year hiatus from Hollywood, the Oscar winner returned to the spotlight, only to become the trending subject of a national conversation after she resurfaced on a red carpet in fall of 2014. The Internet clamored over the star's looks and spent days theorizing about whether or not she had undergone plastic surgery. The actress' answer? Her appearance was the result of a peaceful, normal life.
"I'm glad folks think I look different! I'm living a different, happy, more fulfilling life, and I'm thrilled that perhaps it shows," she told People at the time. "People don't know me in my 40s...Perhaps I look different. Who doesn't as they get older?!"