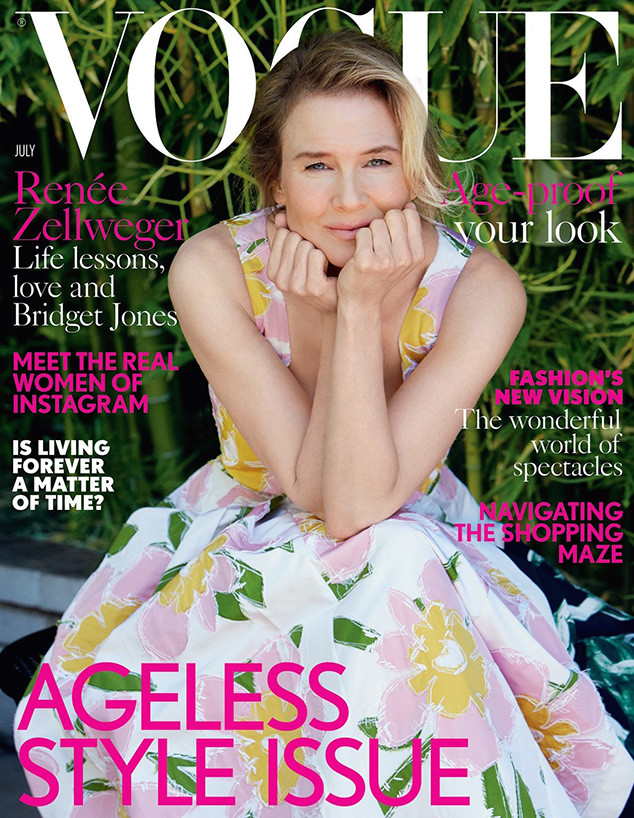 Patrick Demarchelier/British Vogue
Renée Zellweger is returning to the spotlight in a major way.
After taking a six-year hiatus from Hollywood, the 47-year-old actress appears on the cover of British Vogue's July issue. Photographed by Patrick Demarchelier, it marks the first time she's been so prominently featured in the magazine—and it also ushers in her return to the limelight.
So, where has the Oscar winner been all these years?
After the movie My Own Love Song was released in 2010, Zellweger—one of the most bankable and beloved actresses of her generation—went off the grid. She tried her best to "live a normal life," as they say, which proved easier said than done. Zellweger made continued to make headlines, first after her split with Bradley Cooper in 2011, and then when she began dating musician Doyle Bramhall II in 2012. Interest in her personal life lessened over time, though, allowing Zellweger to do what she set out to do: rediscover her passion.
"As a creative person, saying no to that wonderful once-in-a-lifetime project is hard. But I was fatigued and wasn't taking the time I needed to recover between projects, and it caught up with me," says Zellweger, who starred in nearly 20 films between 2000 and 2010. "I got sick of the sound of my own voice: it was time to go away and grow up a bit."